Coronavirus Updates:- Global updates on COVID-19
June 15, 2020
Coronavirus Updates:- Coronavirus Cases increase sharply in all over the world.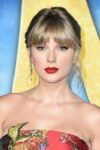 Coronavirus Updates:- Coronavirus cases rise sharply in all over the world. The total number of cases all over the world is reached 78 Lakh today. New cases also increase sharply in India day by day. India registered 11,458 new cases today. Today number of cases in India is crossed 320,000 today.
The USA in first place with the 2,074,526 cases. India also reached in fourth place with 3,20,922 cases after Brazil, 850,514 cases, and Russia 519,458 cases.
All the countries are trying to recover from this wave. They are taken so many steps on a daily basis.
Coronavirus updates from India
The number of people who have tested positive for COVID-19 in India has crossed the 3 lakh-mark and the country is now among the top four nations with the highest caseload. From the last 10 days, India reported more than 9,000 cases per day. On June 13, India saw its highest single-day spike with 11,458 new cases being reported.
According to the latest data reported by the Health Ministry on 13th June, the number of COVID-19 cases in India was 3,08,993, of which 1,54,330 have recovered and 8,884 have died so far.
Among states, Maharashtra, Gujarat, Delhi, Tamil Nadu, Madhya Pradesh, and Rajasthan are the hotspots for Covid-19 cases. Maharashtra and Gujarat have also reported the highest number of Covid-19 deaths, accounting for nearly 60 percent of the country's Covid-19 toll.
Coronavirus Updates from USA
According to the latest figures published by Johns Hopkins University, 2,075,840 confirmed cases detected in the US and 115,458 deaths with 556,606 people recovering from the virus.
Reuters reports that new coronavirus cases and hospitalizations have reached record numbers in several U.S. states, Alabama, Florida and South Carolina reported a record number of new cases for the third day in a row on Saturday, while Oklahoma reported record new cases for the second day in a row, Arizona and Nevada reported a near-record number of new cases. In Louisiana, which had been one of the earlier virus hotspots, new cases were again on the rise with over 1,200 – the most there since May 21. Memorial Day gatherings are being blamed for the rise in cases.
While US President Donald Trump continues to push for reopening more businesses despite warnings from health experts.
Coronavirus Updates from China
China, where the first COVID-19 cases were reported, has reported the highest spike in daily cases in two months. This comes at a time when China, along with other countries that suffered an early surge in cases including South Korea, Italy, and Spain, were seeing an overall decline. On the other hand, countries like Brazil and India are now seeing a rapid rise in infections.
China reported 57 new cases in the last 24 hours. its the highest daily number, what china reported in the last 2 months.
Coronavirus update from South Korea
On Sunday South Korea reported 34 new cases of Coronavirus Virus. The New infections rising in South Korea shows how the disease can come back as curbs on business and travel are lifted.
90% of new cases are reported in the greater Seoul area, where 50% population of the country is live.
Coronavirus Updates from Poland
Poland re-opens its borders to Germany, the Czech Republic, and Slovakia on Saturday, as the coronavirus pandemic in the country slows. The border restrictions were lifted from midnight, DW reported. Poland had already relaxed controls to the border with Lithuania on Friday.
France also opening its borders with other European countries at midnight for the first time since shutting them amid virus fears three months ago and will start opening up to visitors from other continents on July 1.
All other countries are also taken so many steps for fighting with COVID-19 and improving their economy strength.
Also Read these reports,