US Election 2020 Update:- Colin Powell will vote for Joe Biden
June 9, 2020
US Election 2020 Update:- Colin Powell will vote for Joe Biden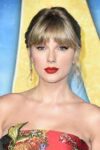 US Election 2020 Update:-
The former Republican secretary of state said colin Powell will be voting for Democratic Presidential candidate Joe Biden in the 2020 election.
For explaining his relationship with former VP Biden in CNN state of the Union, General, Mr. Powell said " I am very close to Joe Biden in a social matter and a political matter". He said I have worked with him for approx 35 to 40 years.
He also did not vote for Donald Trump in 2016.
We all know Donald Trump loss his advantage due to the COVID-19 situation in the USA. The US in first place in Coronavirus cases, also the US lost more than 110,000 people in this wave.
Also, the present situation in the USA is not good after the death of George Floyd. More than 1 lakh people are coming on the road for protest.
General Powell criticized the response to nationwide protests over the death of George Floyd and police brutality and the failure by Republican members of Congress to hold the president accountable for his actions.
Mr. Powell told he voted Barack Obama in 2012 and Hillary Clinton in 2016.
Several longtime Republicans who have held political and military offices will not vote for Mr. Trump in 2020, as a criticism of the 45th president's handling of anti-police-brutality protests intensifies in the wake of the death of George Floyd and other black Americans. For more click here