US records more than 3000 Covid deaths a day
December 11, 2020
US records more than 3000 Covid deaths a day in a day on Wednesday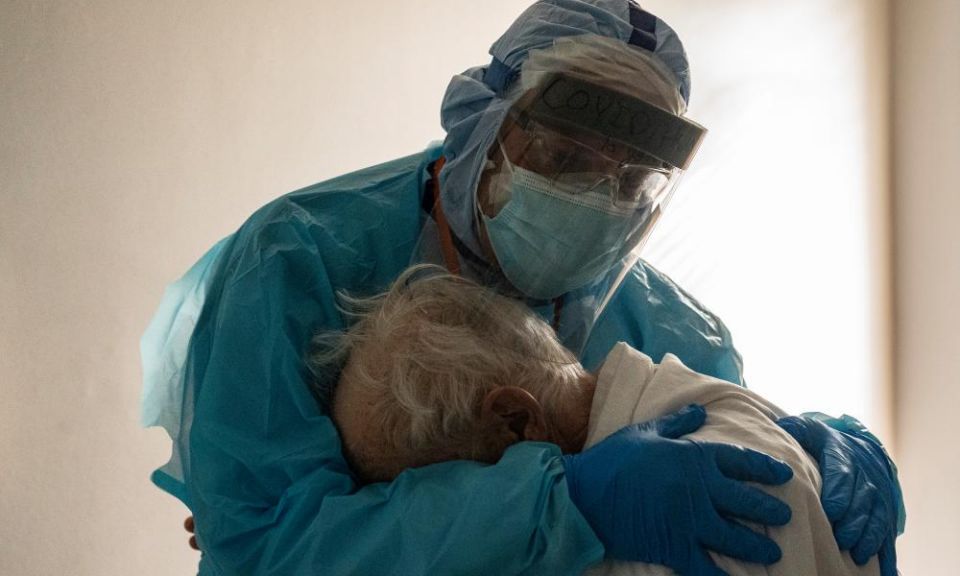 on Wednesday, US records more than 3000 Covid deaths a day. This happened just two weeks after the Thanksgiving holiday period when health experts warned Americans.
The grim marker was passed as a panel of experts prepared to vote on Thursday on a recommendation for the Food and Drug Administration (FDA) to grant emergency use approval for the Pfizer/BioNTech vaccine currently being administered in the United Kingdom.
The regulator was expected to follow the panel's recommendation, and officials have said that the first vaccine doses, reserved for vulnerable populations and frontline workers, could begin shipping within 24 hours of FDA approval.
According to the Johns Hopkins University tracker, 3,124 Covid-19 deaths were recorded in the United States on Wednesday, with additional 221,276 cases identified. It is the first time the US has recorded more than 3,000 deaths in a single day.
Some states including California, Texas, and Rhode Island have been setting up field hospitals in order to cope with the potential overflow patients as intensive care units (ICU) across the country fill up.
The demand is being felt nationwide: in El Paso last week just 13 of the 400 ICU beds were unoccupied. Albuquerque had no free beds, while Fargo in North Dakota had just three.
Fresno County's interim public health officer, Dr Rais Vohra, told CNN that there was zero ICU capacity on Tuesday: "Whenever the ICUs get full, it's really hard to move patients through the emergency department. It's really hard for us to provide efficient services.
The FDA has said that Pfizer's data backs up its findings that the vaccine is more than 90% effective across people of different ages, races, and underlying health conditions, with no major safety concerns.
what's next……