TV Journalist Rohit Sardana is no more due to COVID-19
April 30, 2021
TV Journalist Rohit Sardana is no more due to COVID-19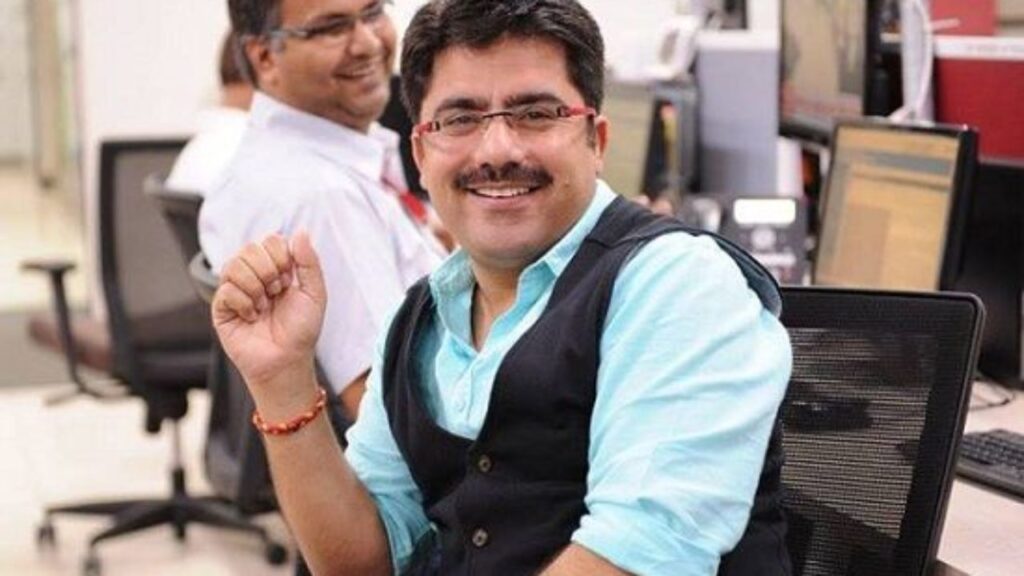 The great TV Journalist Rohit Sardana is no more due to COVID-19 infection. He has succumbed to the deadly COVID-19 infection on Friday, 30.04.2021.
Zee News Editor-in-Chief Sudhir Chaudhary informed about his untimely demise through a tweet.
COVID-19 already takes the lives of so many popular celebrities, politicians, etc. Now again a valuable casualty from the media world.
Rohit Sardana was an Indian Journalist. He was born on 22 September 1979. Presently, he had hosted "Taal Thok Ke" a program which discusses contemporary issues in India on Zee News.
In 2017, he left Zee News and join aaj Tak, Where he hosted the debate show Dangal.
He has hosted Taal Thok Ke & Dangal Program. He is most popular Aaj Tak TV journalist. He was a recipient of the 2018 Ganesh Vidyarthi Puraskar Award.
He died of a heart attack on 30 April 2021, a week after contracting COVID-19.
Sardana's colleagues said that he died of cardiac arrest while he was also COVID-19 infected at the same time. 
Congress spokesperson Jaiveer Shergill also took to Twitter and wrote, "Completely shocked on hearing the news about passing away of my dear friend Rohit Sardana – spoke to him last Sunday and he was in great spirits!! Still can`t come to terms with this – will forever cherish our after debate conversations, rest in peace "bhaji"."