Coronavirus updates – India reported 750 new cases.
April 8, 2020
Coronavirus updates – India reported 750 new cases.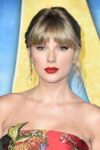 Coronavirus Updates:- COVID-19 expanding day by day. Every day many countries are announcing bad news. On Wednesday the USA and India two big countries reported two bad news. New York(USA) reported 779 death this is the most in one day in the USA and India reported 773 cases and 32 deaths, this is the most in one day in India. The total number of cases in the country stands at 5,274, including 4,717 actives cases. The death toll stands at 149 while 410 has recovered.
Global numbers of coronavirus cases also increase disasterly. See more information here, https://news-fair.com/2020/03/27/live-global-updates-on-coronavirus/
In India – the Delhi government reported 93 new COVID-19 cases on Wednesday, 8 April, raising the total number of cases in the capital to 669. The death toll in the city stands at 9.
The Uttar Pradesh government on Wednesday also announced that it will be sealing several hotspots in 15 districts across the state from midnight to 15 April morning, in an effort to contain the spread of COVID-19, ANI reports.
A number of state governments, as well as experts, have been requesting the central government to extend the 21-day nationwide lockdown and the Centre is going through these requests, PTI reports.
Maharashtra and UP make wearing masks in public compulsory.
Several states have suggested an extension of the nationwide lockdown to contain the virus.
Centre told SC that it will tell states to ensure that no government doctor or healthcare worker gets a salary cut.
The SC has asked the Centre to issue directions to approved labs for conducting COVID-19 tests free of cost.
Twenty more people tested positive for COVID-19 in Rajasthan on Wednesday raising the total number of cases in the state to 383, reported ANI.
Delhi Government also sealed coronavirus Hotspots on Wednesday, 8 April. In an effort to contain the spread of the coronavirus in the capital further, the Delhi Government on released the list of hotspots that will be sealed. Entry and exit in these places will not be allowed. Essential services will home deliver all supplies.
The following are the areas which will be sealed:
Entire effected street near Gandhi Park, Malviya Nagar
Entire effected street of Gali No 6, L-1 Sangam Vihar
Shahjahanabad Society, Plot No 1, Sector 11, Dwarka
House no. 141-180, Gali No 14, Kalyan Puri
Mansara Apartment, Vasundhra Enclave
3 Galis of Khichripur
Vardhman Apartments
J, K, L & H Pockets, Dilshad Garden
G, H & J Blocks Old Seemapuri
F- 70 to 90 block Dilshad Colony
Pratap Khand, Jhilmil Colony
Markaz Masjid and Nizamuddin Basti
Nizamuddin West (G&D Block) areas
B Block Jhangirpuri
Gali No. 5, A Block (from House No A-176 to A-189), West Vinod Nagar 9)
Delhi Chief Minister Arvind Kejriwal on Wednesday tweeted that it has made it compulsory for people to wear face masks when stepping outdoors to combat the coronavirus spread.
Kejriwal added in another tweet that given the current stay of revenue, the Delhi government will have to cut its expenses drastically.
"All government departments of Delhi have been instructed to stop all expenses except salaries. Any expenditure other than coronavirus and lockdown expenses will be incurred only with the permission of Finance Department."