Coronavirus Live Updates on Vaccines
January 3, 2021
Coronavirus Live Updates on Vaccines, Oxford-AstraZeneca, and Bharat Biotech Vaccines got approval.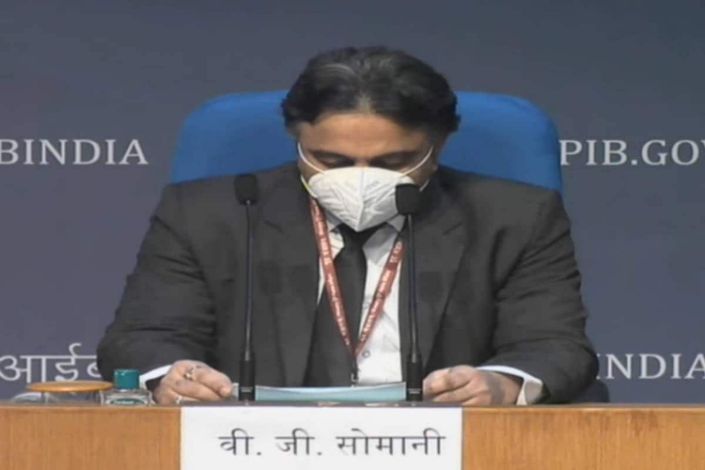 Coronavirus Live Updates on Vaccines:- Oxford-AstraZeneca, and Bharat Biotech Vaccines got emergency approval. Indian scientists officially working on two vaccines against Covid-19 with the Drugs Controller General of India (DCGI).
Dr. VG Somani announcing emergency use approvals for Oxford-AstraZeneca and Bharat Biotech shots. Somani Said to the Media both vaccines will be administered in two doses and stored at 2 to 8 degrees.
The regulator also granted approval to Cadila Healthcare to conduct a Phase III clinical trial of its vaccine candidate.
The Regulator is likely is approve administering two doses of the AstraZeneca-Oxford vaccine and Covaxin, the locally developed one by Bharat Biotech, each four weeks apart.
The Serum Institute of India, which is making the Oxford-AstraZeneca doses, had applied for a two full-dose regime about 28 days apart.
Yesterday Indian Health minister, already announced yesterday, that Vaccination in India is completely free of Cost. No one needs to pay any amount for vaccination. This means all rich and poor peoples are equally receiving benefits of the Covid-19 vaccines.
The AstraZeneca/Oxford vaccine, which was granted its first approval by Britain on Tuesday, is cheaper and easier to use than some rival shots, such as the one from Pfizer Inc – a major advantage in tackling a pandemic that has claimed more than 1.8 million lives worldwide.
However, it has been plagued by uncertainty about its most effective dosage ever since data published in November showed a half dose followed by a full dose had a 90% success rate while two full shots were 62% effective.
India's regulator has also received an emergency-use application for the COVID-19 vaccine made by Pfizer with Germany's BioNTech – the first shot to secure regulatory approval in the West.
India has reported more than 10.3 million COVID-19 cases and around 150,000 deaths, though its rate of infection has come down significantly from a mid-September peak.
The country hopes to inoculate 300 million of its 1.35 billion people in the first six to eight months of this year. SII, the world's biggest producer of vaccines, has already stockpiled about 50 million doses of the AstraZeneca/Oxford shot, which will be sold to the government at about 250 rupees ($3.42) per dose and 1,000 rupees on the private market.