WWE Smackdown Results: Roman Reigns Gets Rematch Against Jey Uso
October 4, 2020
WWE Smackdown Results: Roman Reigns Gets Rematch Against Jey Uso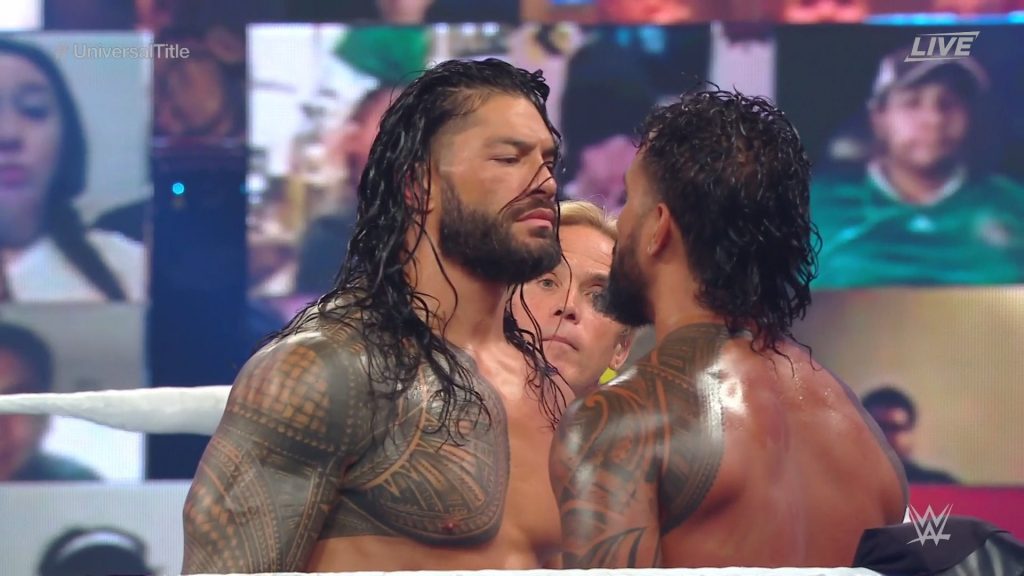 WWE Smackdown Results:- The weekend edition of WWE Smackdown was supposed to showcase the official coronation of universal champion Roman Reigns as the Tribal Chief.
In a dramatic turn of events, if featured the second round of match announcement between Roman Reigns and Jey Uso.
Reigns refused the title and offered Jey Uso after their clash of Champions bout.
Reigns and Paul Heyman walked to the ring to open the show for his official coronation as Tribal Chief. As Heyman began to get on with the ceremonies, Reigns interrupted the proceedings stating he didn't want to be crowned as the Tribal Chief because Uso's refused to acknowledge him as such during their clash of Champions fight.
The exchange led to Uso's acceptance of Reigns' challenge for the Universal Title, promising it would have 'the highest stakes in WWE history,' at the October 25, Hell in a Cell, pay-per-view rematch.