What is IMDb Platform Is This better than Netflix, Amazon Prime, Hotstar, Zeeflex
June 2, 2021
What is IMDb Is This better than Netflix, Amazon Prime, Hotstar, Zeeflex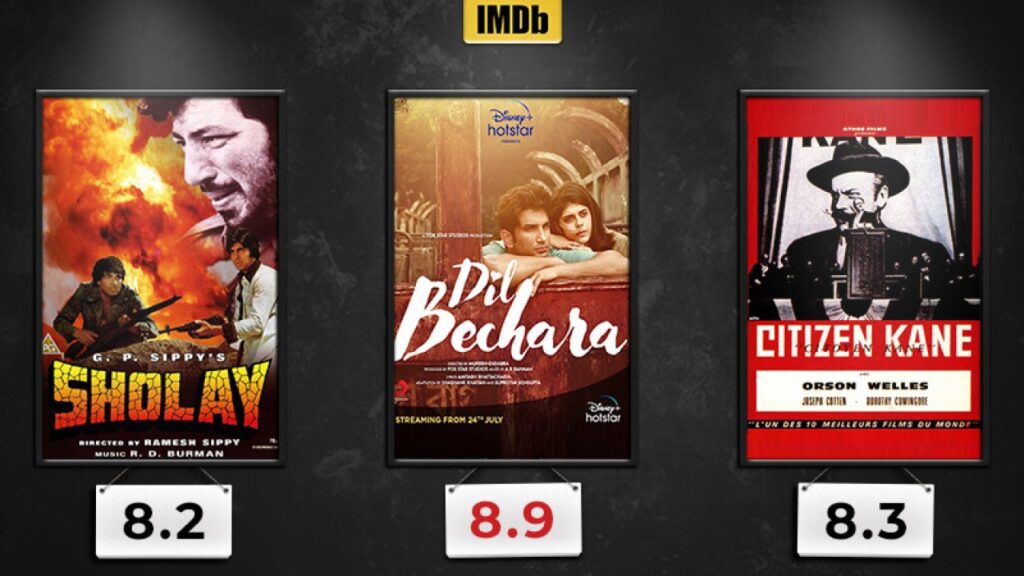 What is IMDb Platform Is This better than Netflix, Amazon Prime, Hotstar, Zeeflex, etc? Who is the owner or founder of the IMDb platform? In which year the IMDb platform launched. Lets we discuss and know about the IMDb platform here,
IMDb platform launched online in 1990. It is the world's most popular and authoritative source for movies, TV, and celebrity content. It is designed to help fans explore the world of movies and shows and decide what to watch.
There are millions of movies and TV shows are available in IMDb platform for viewers.
In the IMDb platform viewers or entertainment, lovers can check local movies, showtimes, ticking process and availability, trailers of the upcoming movies, critic and user reviews about movies and shows, photo galleries, entertainment news, quotes, trivia, and a universal watchlist.
IMDb platform is better than the other OTT platform like Netflix, Amazon Prime, Hoststar, Zeeflix, etc. They provide better or more updated and faster content for all upcoming movies. They also gave personalized recommendations and discover new movies and shows you will love.
All other OTT platforms are limit as compare to the IMDb platform. You can easily create an IMDb account via the Registration page using your email address or your Amazon, Facebook, Google, or Apple account.
Users can complete registration on the Imdb platform with a few simple steps.
Step-1:- User need to visit the registration page of the website, https://www.imdb.com/registration/signin?ref_=helpms_ih_gi_whyregister.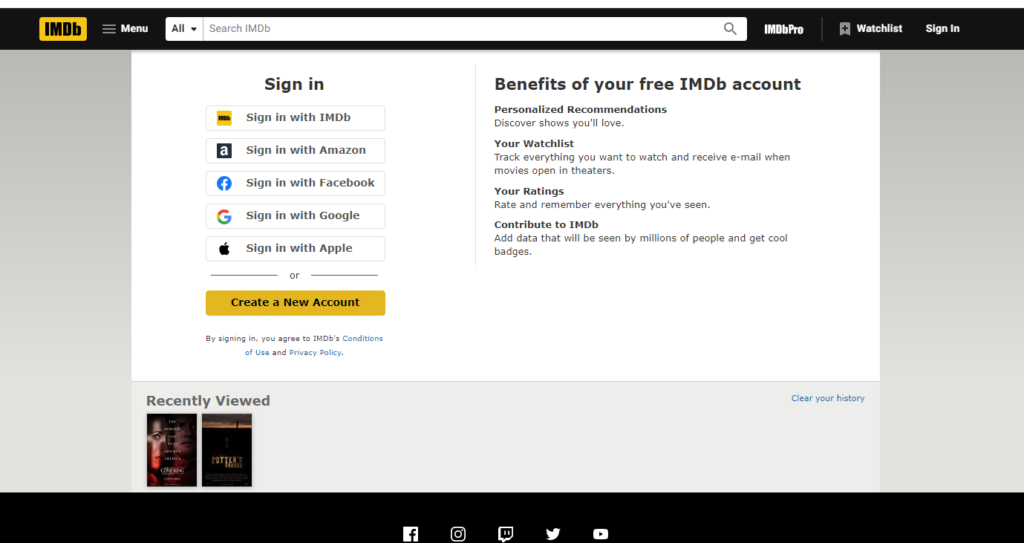 Step-2:- For completing the registration process user must need to hold an account in any one from them, Facebook, Amazon, Gmail, Apple. If users are not holding an account on these platforms they need to use the "Create a New Account" option. After a visit to this link, users need to fill following details for completing the registration process.
Step-3:- After filling all details Imdb platform send a link on users email id for verification. Once users have verified their email id, than the process of IMDb platform registration is completed.