The Upcoming US Elections at a glance
September 17, 2020
The Upcoming US Elections between Donald Trump and Joe Biden for the presidential position
The Upcoming US elections will take place on 3rd November 2020, with the candidates being Joe Biden of the Democratic Party and Donald Trump of the Republic party.
Joe Biden and Donald Trump need 270 electoral votes to reach the White House. Early voting for the presidential election starts in September in some states.
The election for president always falls on the first Tuesday after the first Monday in November, meaning this time around its on 3rd November.
Let's Take a look at the function and the formation of the political parties in Upcoming US Elections between Donald Trump and Joe Biden:-
1. Republic Party
The Republicans are the conservative political party in the US and their candidate in this year's election is current president Donald Trump, who is hoping to secure another four years in power.
2. Democratic party
The democrats are the liberal political party in the US and their candidate is Joe Biden, an experienced politician best known for serving as Barack Obama's Vice president for eight years.
Both men are in their 70s Mr. Trump would be 74 years old at the start of his second term, while at 78, Mr. Biden would be the oldest first-term president in history.
Voting System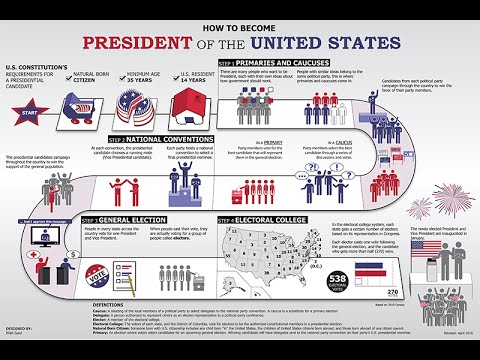 Candidate complete to win electoral college votes. Each state gets a certain number of electoral college votes based upon its population and there are a total of 538 up for grabs. So the winner is the candidates that win 270 or more votes (as mentioned earlier).
This means that when someone votes for their preferred candidate they're voting in a state-level contest rather than a national one, thus deciding the winner.
US Election Poll
Joe Biden is leading Donald Trump in the national polls for the presidential election.
But that doesn't guarantee the Democratic candidate victory. Hillary Clinton also had a clear lead over Trump in the polls for almost the entire 2016 campaign. She ended up losing in the electoral college.
Because the presidential voting system assigns each state a number of electoral college votes, which go to the state's victor regardless of the margin of victory, a handful swing states will probably decide the election and be targeted heavily by campaigners.
Each day, the Guardian's poll tracker takes a rolling 14-day average of the polls in eight swing states.
For More Click Here