The Medium a new Horror Game
January 30, 2021
The Medium a new Horror Game, ready for launch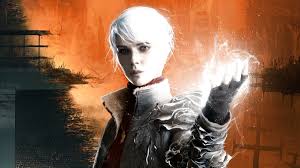 Bloober team now ready to launch the Medium a new Horror Game in Jan 2021. This is a combination of horror and entertainment.
In this game, gamers need to discover a dark mystery. This is only a medium that can be solved. Travel to an abandoned communist resort and use your unique psychic abilities to uncover its deeply disturbing secrets solve dual reality puzzles, survive encounters with sinister spirits, and explore two realities at the same time.
The trailer of this game released on 28th January. Digital Foundry tech also provides a review of this game.
Here are the Reviews of the Medium
The Medium is one of the best third-person horror games I've ever played." as per – PC Gamer.
The Medium is a terrifying but compelling exploration of duality that uses the horror of personal trauma to craft a memorable tale." according to Gamespot.
"It's handily Bloober's most confident game yet. While I never got to see things through protagonist Marianne's eyes, the game still dragged me down and smothered me with its stifling atmosphere. I often found myself tensed up and bracing for whatever Bloober had to show me next." as per the gamer.
About the Medium Games
Discover a dark mystery only a medium can solve. Explore the real world and the spirit world at the same time. Use your psychic abilities to solve puzzles spanning both worlds, uncover deeply disturbing secrets, and survive encounters with The Maw – a monster born from an unspeakable tragedy.
The Medium is a third-person psychological horror game that features patented dual-reality gameplay and an original soundtrack co-composed by Arkadiusz Reikowski and Akira Yamaoka.
Wield unique psychic abilities reserved for those with the gift. Travel between the realities or explore them both at the very same time.
Use the Out of Body experience to investigate places where your real-world self can't go. Create energy shields and deliver powerful spirit beasts to survive the spirit world and its otherworldly dangers.
This Game may contain content not appropriate for all ages, or may not be appropriate for viewing at work. Frequent violence and gore and general mature content is present.
System Requirement for the Medium Game
Requires a 64-bit processor and operating system.
OS: Windows 10 (64bit version only)
Processor: Intel® Core™ i5-6600 / AMD Ryzen™ 5 2500X
Memory: 8 GB RAM
Graphics: @1080p NVIDIA GEFORCE® GTX 1650
Super or GTX 1060 / Radeon™ R9 390X
DirectX: Version 11
Storage: 55 GB available space
Sound Card: DirectX compatible, headphones recommended.
The Medium available in how many languages
This game is available in 10 languages in the market. It is available in English, French, Italian, German, Spanish-Spain, Japanese, Portuguese- Brazil, Russian, Simplified Chinese, Polish language.
Short cut keys of the Medium Game
Here are the Keyboard shortcuts Key of the medium game,
Advanced Keyword shortcuts of the medium game ,
What is the Price of The Medium in India
The Medium is available in the market in 4 Edition. the prices are different for all Edition. Here is the Price of The Medium a new horror game.
1. Normal Addition ( Offer valid till 4th Feb) – Rs. 2,699 (Click Here to Buy)
2. Buy The Medium Deluxe Edition – Rs. 2,879 (Offer Valid till 4th Feb)
3. Buy Bloober Team Next-Gen Bundle BUNDLE – Rs. 3,058.
4. Buy Bloober Team Horror Collection BUNDLE – Rs. 4,878.