Sanjay Dutt fly to US for treatment of Lung Cancer
August 11, 2020
Sanjay Dutt fly to US for treatment of Lung Cancer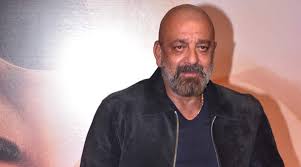 The Great 61-year-old Bollywood actor Sanjay Dutt has been suffered from lung cancer. As per the latest report, Sanjay Dutt will fly to US for treatment.
Sanjay Dutt was admitted to Lilavati Hospital after complaining of breathlessness. He was discharged from the medical facility on Monday, 10th August.
On Tuesday, 11 August, Sanjay Dutt inform his fans through social media that he was taking a short break from work. "Hi friends, I am taking a short break from work for some medical treatment.
My family and friends are with me and I urge my well-wishers not to worry or unnecessarily speculate. With your love and good wishes, I will be back soon!", he had written.
On Social, Media Fans are wishing for his good health. On 08th August Sanjay Dutt also update his fans regarding his medical condition on Twitter.
We also wishing for his good health and fast recovery.