Donald Trump's younger brother Robert died aged 71
August 16, 2020
Donald Trump's younger brother Robert died aged 71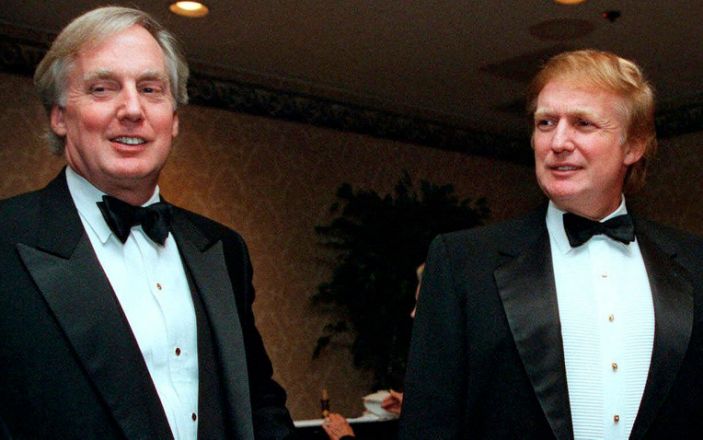 President Donald Trump's younger brother Robert Died on Saturday at the age of 71, after reportedly suffering a brain bleed.
Donald Trump described his sibling as "my best friend", and had hurried to his bedside in a New York hospital on Friday afternoon when the severity of his condition became apparent.
Robert spent 10 days in another New York hospital in June, in the neurosciences intensive care unit, The Daily Beast reported.
Ivanka Trump said on twitter " Uncle Robert" we love you.
Rudy Giuliani, the former mayor of New York and the president's lawyer, also paid tribute, describing Robert as a man with "a big heart" who did a lot "to help New Yorkers in need".
The youngest of five, Robert initially worked on Wall Street before eventually joining the Trump Organization, where he was a low-key and unpretentious figure involved in the real estate side of the business.
Donald Trump once described his younger brother as "much quieter and easygoing than I am," saying he was "the only guy in my life whom I ever call 'honey'."
Gwenda Blair, a Trump family biographer, said: "When he worked in the Trump Organisation, he was known as the nice Trump. Robert was the one people would try to get to intervene if there was a problem."
The row was said to deeply upset Robert, and the pair were distant for some time – reuniting by the time Donald announced his run for president.
"Thank you for the wonderful memories… We had a great run until the painful ending," Blaine said.
In early March of 2020, he married his longtime girlfriend, Ann Marie Pallan, and the pair lived between a Long Island mansion and an upstate New York home.
The eldest Trump sibling and Mary's father, Fred Trump Jr., struggled with alcoholism and died in 1981 at the age of 43.