Royal London One-Day Cup 2021
July 23, 2021
Royal London One-Day Cup 2021 Schedule, Timing, Venues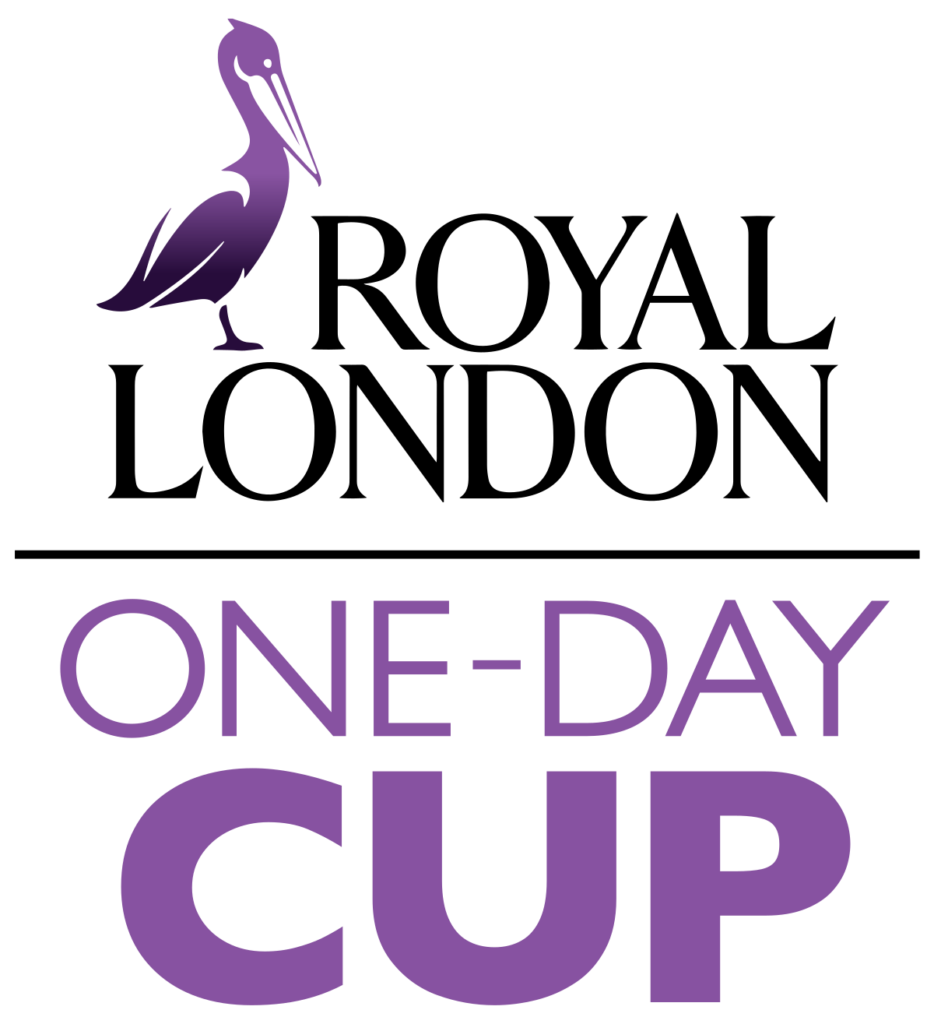 After long pandemic all set for the Royal London One-Day Cup 2021. Royal London One-Day Cup 2021 will be started from July,22. This is the very popular fifty-overs domestic tournament of England.
It is started in 2014 as a replacement for the ECB 40 tournament that ran from 2010 to 2013. The number of overs per innings has been increased to 50 to bring the competition in line with One-Day Internationals.
A total of 18 teams are participating in this tournament every year. All teams are divided into 2 groups, with 9 teams in each group. Top three teams of each Group transfer in the next knock-out stage. Groups are organized geographically with a North and a South group.
List of Group Wise Team of Royal One Day Cup,
List of Group A Teams
Gloucestershire
Middlesex
Kent
Hampshire
Lancashire
Worcestershire
Sussex
Durham
Essex
List of Group B Teams
Warwickshire
Nottinghamshire
Leicestershire
Northamptonshire
Surrey
Derbyshire
Glamorgan
Somerset
Yorkshire
Here is the list of the matches of the Royal London One-Day Cup, 2021 | Complete Schedule of the Royal London One-Day Cup, 2021
July, 2021 Matches
Date
Match Details
Time
Results
Jul 22, Thu
Glamorgan vs Warwickshire, Group B
Sophia Gardens, Cardiff
3:30 PM
10:00 AM GMT / 11:00 AM LOCAL
Glamorgan won by 2 wkts
Jul 22, Thu
Hampshire vs Essex, Group A
The Rose Bowl, Southampton
3:30 PM
10:00 AM GMT / 11:00 AM LOCAL
Essex won by 3 wkts
Jul 22, Thu
Kent vs Durham, Group A
TBC, TBC
3:30 PM
10:00 AM GMT / 11:00 AM LOCAL
Durham won by 103 runs
Jul 22, Thu
Leicestershire vs Derbyshire, Group B
Grace Road, Leicester
3:30 PM
10:00 AM GMT / 11:00 AM LOCAL
Leicestershire won by 6 wkts
Jul 22, Thu
Yorkshire vs Surrey, Group B
North Marine Road Ground, Scarborough
3:30 PM
10:00 AM GMT / 11:00 AM LOCAL
Surrey won by 5 wkts
Jul 23, Fri
Lancashire vs Sussex, Group A
TBC, TBC
3:30 PM
10:00 AM GMT / 11:00 AM LOCAL
Jul 25, Sun
Worcestershire vs Kent, Group A
New Road, Worcester
3:30 PM
10:00 AM GMT / 11:00 AM LOCAL
Jul 25, Sun
Warwickshire vs Nottinghamshire, Group B
Edgbaston, Birmingham
3:30 PM
10:00 AM GMT / 11:00 AM LOCAL
Jul 25, Sun
Sussex vs Durham, Group A
County Ground, Hove
3:30 PM
10:00 AM GMT / 11:00 AM LOCAL
Jul 25, Sun
Somerset vs Derbyshire, Group B
The Cooper Associates County Ground, Taunton
3:30 PM
10:00 AM GMT / 11:00 AM LOCAL
Jul 25, Sun
Northamptonshire vs Glamorgan, Group B
County Ground, Northampton
3:30 PM
10:00 AM GMT / 11:00 AM LOCAL
Jul 25, Sun
Leicestershire vs Yorkshire, Group B
TBC, TBC
3:30 PM
10:00 AM GMT / 11:00 AM LOCAL
Jul 25, Sun
Gloucestershire vs Lancashire, Group A
County Ground, Bristol
3:30 PM
10:00 AM GMT / 11:00 AM LOCAL
Jul 25, Sun
Essex vs Middlesex, Group A
County Ground, Chelmsford
3:30 PM
10:00 AM GMT / 11:00 AM LOCAL
Jul 27, Tue
Surrey vs Nottinghamshire, Group B
Woodbridge Road, Guildford
3:30 PM
10:00 AM GMT / 11:00 AM LOCAL
Jul 27, Tue
Middlesex vs Durham, Group A
Radlett Cricket Club, Radlett
3:30 PM
10:00 AM GMT / 11:00 AM LOCAL
Jul 27, Tue
Hampshire vs Sussex, Group A
The Rose Bowl, Southampton
3:30 PM
10:00 AM GMT / 11:00 AM LOCAL
Jul 27, Tue
Gloucestershire vs Worcestershire, Group A
County Ground, Bristol
3:30 PM
10:00 AM GMT / 11:00 AM LOCAL
Jul 27, Tue
Derbyshire vs Warwickshire, Group B
County Ground, Derby
3:30 PM
10:00 AM GMT / 11:00 AM LOCAL
Jul 28, Wed
Yorkshire vs Northamptonshire, Group B
North Marine Road Ground, Scarborough
3:30 PM
10:00 AM GMT / 11:00 AM LOCAL
Jul 28, Wed
Somerset vs Glamorgan, Group B
The Cooper Associates County Ground, Taunton
3:30 PM
10:00 AM GMT / 11:00 AM LOCAL
Jul 28, Wed
Kent vs Lancashire, Group A
TBC, TBC
3:30 PM
10:00 AM GMT / 11:00 AM LOCAL
Jul 29, Thu
Durham vs Gloucestershire, Group A
Roseworth Terrace, Gosforth
3:30 PM
10:00 AM GMT / 11:00 AM LOCAL
Jul 29, Thu
Essex vs Worcestershire, Group A
County Ground, Chelmsford
3:30 PM
10:00 AM GMT / 11:00 AM LOCAL
Jul 29, Thu
Warwickshire vs Leicestershire, Group B
Edgbaston, Birmingham
3:30 PM
10:00 AM GMT / 11:00 AM LOCAL
Jul 30, Fri
Sussex vs Kent, Group A
County Ground, Hove
3:30 PM
10:00 AM GMT / 11:00 AM LOCAL
Jul 30, Fri
Surrey vs Northamptonshire, Group B
Kennington Oval, London
3:30 PM
10:00 AM GMT / 11:00 AM LOCAL
Jul 30, Fri
Nottinghamshire vs Somerset, Group B
Welbeck Colliery Cricket Club Ground, Market Warsop
3:30 PM
10:00 AM GMT / 11:00 AM LOCAL
Jul 30, Fri
Middlesex vs Hampshire, Group A
Radlett Cricket Club, Radlett
3:30 PM
10:00 AM GMT / 11:00 AM LOCAL
Jul 30, Fri
Derbyshire vs Glamorgan, Group B
County Ground, Derby
3:30 PM
10:00 AM GMT / 11:00 AM LOCAL
Royal London One-Day Cup 2021 August Month Matches
Date
Matches Details
Match Time
Aug 01, Sun
Worcestershire vs Middlesex, Group A
New Road, Worcester
3:30 PM
10:00 AM GMT / 11:00 AM LOCAL
Aug 01, Sun
Sussex vs Gloucestershire, Group A
County Ground, Hove
3:30 PM
10:00 AM GMT / 11:00 AM LOCAL
Aug 01, Sun
Somerset vs Yorkshire, Group B
The Cooper Associates County Ground, Taunton
3:30 PM
10:00 AM GMT / 11:00 AM LOCAL
Aug 01, Sun
Nottinghamshire vs Leicestershire, Group B
Welbeck Colliery Cricket Club Ground, Market Warsop
3:30 PM
10:00 AM GMT / 11:00 AM LOCAL
Aug 01, Sun
Northamptonshire vs Derbyshire, Group B
County Ground, Northampton
3:30 PM
10:00 AM GMT / 11:00 AM LOCAL
Aug 01, Sun
Hampshire vs Lancashire, Group A
The Rose Bowl, Southampton
3:30 PM
10:00 AM GMT / 11:00 AM LOCAL
Aug 01, Sun
Essex vs Kent, Group A
County Ground, Chelmsford
3:30 PM
10:00 AM GMT / 11:00 AM LOCAL
Aug 03, Tue
Yorkshire vs Warwickshire, Group B
York Cricket Club, York
3:30 PM
10:00 AM GMT / 11:00 AM LOCAL
Aug 03, Tue
Lancashire vs Middlesex, Group A
Emirates Old Trafford, Manchester
3:30 PM
10:00 AM GMT / 11:00 AM LOCAL
Aug 03, Tue
Gloucestershire vs Essex, Group A
County Ground, Bristol
3:30 PM
10:00 AM GMT / 11:00 AM LOCAL
Aug 03, Tue
Glamorgan vs Surrey, Group B
Sophia Gardens, Cardiff
3:30 PM
10:00 AM GMT / 11:00 AM LOCAL
Aug 04, Wed
Hampshire vs Worcestershire, Group A
The Rose Bowl, Southampton
3:30 PM
10:00 AM GMT / 11:00 AM LOCAL
Aug 04, Wed
Nottinghamshire vs Derbyshire, Group B
County Ground, Derby
3:30 PM
10:00 AM GMT / 11:00 AM LOCAL
Aug 05, Thu
Durham vs Lancashire, Group A
Riverside Ground, Chester-le-Street
3:30 PM
10:00 AM GMT / 11:00 AM LOCAL
Aug 05, Thu
Leicestershire vs Glamorgan, Group B
Grace Road, Leicester
3:30 PM
10:00 AM GMT / 11:00 AM LOCAL
Aug 05, Thu
Surrey vs Somerset, Group B
Kennington Oval, London
3:30 PM
10:00 AM GMT / 11:00 AM LOCAL
Aug 06, Fri
Yorkshire vs Nottinghamshire, Group B
TBC, TBC
3:30 PM
10:00 AM GMT / 11:00 AM LOCAL
Aug 06, Fri
Worcestershire vs Sussex, Group A
New Road, Worcester
3:30 PM
10:00 AM GMT / 11:00 AM LOCAL
Aug 06, Fri
Warwickshire vs Northamptonshire, Group B
Edgbaston, Birmingham
3:30 PM
10:00 AM GMT / 11:00 AM LOCAL
Aug 06, Fri
Middlesex vs Kent, Group A
Radlett Cricket Club, Radlett
3:30 PM
10:00 AM GMT / 11:00 AM LOCAL
Aug 06, Fri
Gloucestershire vs Hampshire, Group A
Kennington Oval, London
3:30 PM
10:00 AM GMT / 11:00 AM LOCAL
Aug 07, Sat
Leicestershire vs Surrey, Group B
Grace Road, Leicester
3:30 PM
10:00 AM GMT / 11:00 AM LOCAL
Aug 08, Sun
Derbyshire vs Yorkshire, Group B
Queen's Park, Chesterfield
3:30 PM
10:00 AM GMT / 11:00 AM LOCAL
Aug 08, Sun
Northamptonshire vs Somerset, Group B
County Ground, Northampton
3:30 PM
10:00 AM GMT / 11:00 AM LOCAL
Aug 08, Sun
Middlesex vs Gloucestershire, Group A
Radlett Cricket Club, Radlett
3:30 PM
10:00 AM GMT / 11:00 AM LOCAL
Aug 08, Sun
Lancashire vs Worcestershire, Group A
Stanley Park, Blackpool
3:30 PM
10:00 AM GMT / 11:00 AM LOCAL
Aug 08, Sun
Kent vs Hampshire, Group A
TBC, TBC
3:30 PM
10:00 AM GMT / 11:00 AM LOCAL
Aug 08, Sun
Glamorgan vs Nottinghamshire, Group B
Sophia Gardens, Cardiff
3:30 PM
10:00 AM GMT / 11:00 AM LOCAL
Aug 08, Sun
Durham vs Essex, Group A
Emirates Old Trafford, Manchester
3:30 PM
10:00 AM GMT / 11:00 AM LOCAL
Aug 10, Tue
Worcestershire vs Durham, Group A
New Road, Worcester
3:30 PM
10:00 AM GMT / 11:00 AM LOCAL
Aug 10, Tue
Surrey vs Warwickshire, Group B
Kennington Oval, London
3:30 PM
10:00 AM GMT / 11:00 AM LOCAL
Aug 10, Tue
Somerset vs Leicestershire, Group B
The Cooper Associates County Ground, Taunton
3:30 PM
10:00 AM GMT / 11:00 AM LOCAL
Aug 10, Tue
Nottinghamshire vs Northamptonshire, Group B
Gorse Lane, Grantham
3:30 PM
10:00 AM GMT / 11:00 AM LOCAL
Aug 10, Tue
Essex vs Sussex, Group A
County Ground, Chelmsford
3:30 PM
10:00 AM GMT / 11:00 AM LOCAL
Aug 12, Thu
Warwickshire vs Somerset, Group B
Edgbaston, Birmingham
3:30 PM
10:00 AM GMT / 11:00 AM LOCAL
Aug 12, Thu
Sussex vs Middlesex, Group A
County Ground, Hove
3:30 PM
10:00 AM GMT / 11:00 AM LOCAL
Aug 12, Thu
Northamptonshire vs Leicestershire, Group B
County Ground, Northampton
3:30 PM
10:00 AM GMT / 11:00 AM LOCAL
Aug 12, Thu
Lancashire vs Essex, Group A
Emirates Old Trafford, Manchester
3:30 PM
10:00 AM GMT / 11:00 AM LOCAL
Aug 12, Thu
Kent vs Gloucestershire, Group A
TBC, TBC
3:30 PM
10:00 AM GMT / 11:00 AM LOCAL
Aug 12, Thu
Glamorgan vs Yorkshire, Group B
Sophia Gardens, Cardiff
3:30 PM
10:00 AM GMT / 11:00 AM LOCAL
Aug 12, Thu
Durham vs Hampshire, Group A
Riverside Ground, Chester-le-Street
3:30 PM
10:00 AM GMT / 11:00 AM LOCAL
Aug 12, Thu
Derbyshire vs Surrey, Group B
County Ground, Derby
3:30 PM
10:00 AM GMT / 11:00 AM LOCAL
Quarter Final Matches of Royal London One-Day Cup
Date
Match Details
Match Timing
Aug 14, Sat
TBC vs TBC, Quarter Final 1
TBC, TBC
3:30 PM
10:00 AM GMT / 11:00 AM LOCAL
Aug 14, Sat
TBC vs TBC, Quarter Final 2,
TBC, TBC
3:30 PM
10:00 AM GMT / 11:00 AM LOCAL
Semi Final Matches of Royal London One-Day Cup
Date
Match Details
Match Timing
Aug 17, Tue
TBC vs TBC, Semi Final 1
TBC, TBC
3:30 PM
10:00 AM GMT / 11:00 AM LOCAL
Aug 17, Tue
TBC vs TBC, Semi Final 2
TBC, TBC
3:30 PM
10:00 AM GMT / 11:00 AM LOCAL
Final Match of Royal London One-Day Cup
Date
Match Details
Match Timing
Aug 19, Thu
TBC vs TBC, Final
TBC, TBC
3:30 PM
10:00 AM GMT / 11:00 AM LOCAL
List of the competitive honours won by county cricket clubs in England and Wales,
| Season | Winner | Runner-up |
| --- | --- | --- |
| 2014 | Durham | Warwickshire Bears |
| 2015 | Gloucestershire | Surrey |
| 2016 | Warwickshire Bears | Surrey |
| 2017 | Nottinghamshire Outlaws | Surrey |
| 2018 | Hampshire | Kent Spitfires |
| 2019 | Somerset | Hampshire |
For All live updates relating to the Royal London One-Day – Visit, https://news-fair.com/category/india/world-sports-news/cricket/