Salary of all- powerful Government members in India
April 21, 2020
Salary of all- powerful Government members in India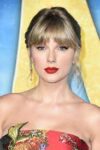 India:- In India, every person runs for the government job, not for the service to the country only for job stability. In Private sections companies, people are earning more as compared to government employee but his job is not stable. In any recession, many private-sector employees lost her/his job but recession does not affect any government Job. But do you know there is one area in government jobs, where the job is not stable, a politician? Do you know the salary of all-powerful members in the Indian government?
Here are the details of the salary of powerful members in India,
A) President of India– Rs.150000+other allowances fixed to the president of India.
B) Vice-President:- Rs. 125000+ Other allowances fixed to the Vice-president of India.
C) Prime Minister:- Rs. 165000+ Other allowances fixed to the Prime minister of India.
D) Governors of State:- 110000+ other allowances fixed for Governors of states.
E) Chief Justice:- Rs. 100,000 + other allowances fixed for Chief Justice of India.
F) Chief Election Commissioner of India:- Rs. 90000+ other allowances.
G) Comptroller and Auditor General of India: – Rs. 90000+ other allowances.
H) Chairman of UPSC :- Rs. 250,000 + other allowances.
As everyone knows Indian Prime Minister Narendra Modi and other top government figures will take a 30 percent salary cut this year. Modi has imposed a three-week lockdown to halt the spread of the virus, but it has left millions without jobs and many of the more vulnerable sections of a society struggling for food and shelter.
The federal cabinet has approved a decree under which Modi, along with President Ram Nath Kovind, state governors and members of parliament, will take the salary cut as part of their social responsibility, cabinet minister Prakash Javadekar told reporters.
We have seen this the first time in the last 72 years after freedom, any PM reduces minister salary for public benefits. Otherwise, we all know everything.