Coronavirus Update in India
April 21, 2020
Coronavirus Updates in India– Government Taken all Possible Decision for restricting Coronavirus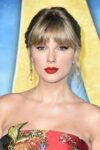 Coronavirus Update in India:- Both state and central Government has taken every possible decision for restricting coronavirus effect. As per the current coronavirus update in India, the state government is taken many actions for limited the coronavirus in India.
1. The UP government closed Delhi-Noida border completely as a preventive measure to fight the COVID-19 pandemic, the district magistrate of the Uttar Pradesh district tweeted on Tuesday, 21 April. However, some exceptions have been specified.
2. The Maharashtra government on Tuesday revoked lockdown relaxations and exemptions for Mumbai and Pune regions in view of a large number of people found commuting on 20 April. However, the rest of the state will continue to have partial exemptions, according to the chief minister's office.
Meanwhile, the number of coronavirus cases in Delhi rose to 2,156 on Tuesday, but no fresh deaths were reported, the authorities said. In India, the total number of cases cross 18,000.