5 New IAF Rafales reached India Today
July 29, 2020
5 New IAF Rafales reached India Today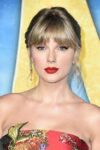 IAF Rafales reached India Today:- New IAF Rafales Jets land Ambala Air Base, India today. The Jets were given a water salute after their landing at the airbase.
After a long wait now Indian Air force start receiving the IAF Rafales Jets. It helps to Indian army to fight in any condition and any enemy.
Defense Minister Rajnath Singh took to Twitter to share a video of the landing and said that the birds have landed safely in India.
Prime Minister Narendra Modi also welcomed the Rafele Jets to India with a tweet in Sanskrit.