Amazon Prime Best release
August 2, 2020
Amazon Prime Best release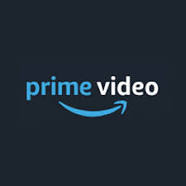 Prime is an American Internet video-on-demand service that is developed, owned, and operated by Amazon. Amazon Prime Best release available here.
It is full of unlimited movies and TV shows. You can watch, Latest & Exclusive Bollywood Movies, Hollywood Movies, US TV & Kids Shows.
Amazon Prime is just like Netflix in India. It is very popular here. This is a very simple model for all Bollywood producers for releasing his movies.
There are so many Bollywood and Hollywood movies are available is Amazon Prime. Anyone can subscribe to Amazon Prime with the lowest monthly subscription, just Rs, 129/month.
Here is the list of the Best Movies and Shows available in Amazon Prime.
Hollywood Movies:-
1.Knives Out
Knives Out is a 2019 American mystery film written and directed by Rian Johnson and produced by Johnson and Ram Bergman. Johnson capitalizes on a cast with the chops for comedy, drama, and suspense and optimizes the ability of all actors. This movie was incredibly fun, and worth a watch.
2. A Quiet Place
A Quiet Place is a 2018 American post-apocalyptic science fiction horror film. It is co-written, directed, and starring John Krasinski. The total budget of this movie is 17 to 21 million US dollars.
3. Mission: Impossible- Fallout
Mission Impossible- Fallout is a 2018 American action spy film. It is written, produced, and directed by Christopher McQuarrie. It is a high revenue generated movie. They earn 79.11 crores US Dollars.
4. Fight Club
Fight Club is a 1999 American film directed by David Fincher and starring Brad Pitt, Edward Norton, and Helena Bonham Carter.
It is based on the 1996 novel of the same name by Chuck Palahniuk. Norton plays the unnamed narrator, who is discontented with his white-collar job.
5. Manchester by the Sea
Manchester by the Sea is a 2016 American drama film. It was written and directed by Kenneth Lonergan, and stars Casey Affleck, Michelle Williams, Kyle Chandler, and Lucas Hedges.
The plot follows a man who, after his brother dies, is entrusted with the care of his teenage nephew.
Bollywood Movies:-
1. Dilwale Dulhania Le Jayenge:-
2. 3 Idiots:-
3. Zindagi Na Milegi Dobara:-
4. Sholay:-
5. K.G.F Chapter 1:-
6. Hum Aapke Hain Koun:-
Best Hindi Shows:-
1. Mirzapur
Mirzapur is an Indian crime thriller web television series on Amazon Prime Video produced by Excel Entertainment. The series is primarily shot in Mirzapur, with some shots in Jaunpur, Azamgarh, Ghazipur, Gorakhpur, and Varanasi.
2. Inside Edge
Inside Edge is an Indian sports drama web television series created by Karan Anshuman and released on Prime video on 10 July 2017. This show already wins 3 to 4 awards.
3. Fireman Sam
Fireman Sam is a British animated comedy children's series about a fireman named Sam. This show is started on 17 November 1987 and the last show released on 09 May 2018.
4. Mr. Bean
Mr. Bean is the best ever comedy show available on Amazon Prime from 2002 to 2019. Mr. Bean is a British animated sitcom produced by Tiger Aspect Productions in association with Richard Purdum Productions.
5. Creative Galaxy
The adventures of Arty and his sidekick Epiphany, as they search the galaxy to solve problems with art. Whether Arty needs to create a painting for the new children's library or a stuffed animal for his sister, he can enlist the help of everyone.
Creative Galaxy's first episode started from 19th April 2013 and the last and final episode released on 04th June 2019. It is continuously available and entertains people for 6 years on Amazon Prime.
There are some more entertaining, action, Romance, and Drama movies and shows are available on Amazon Prime.