Euro 2020 Upcoming Matches in June and July 2021
June 13, 2021
Euro 2020 Upcoming Matches in June and July 2021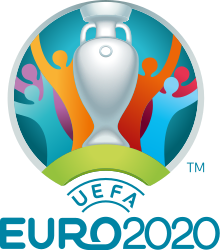 Euro 2020 is the 16th UEFA European Championship or the quadrennial international men's football championship of Europe organized by the UEFA. Here we have discussed the Euro 2020 Upcoming Matches in the month of June'21 & July'21.
The tournament to be held in 11 cities in 11 UEFA countries, was originally scheduled from 12 June to 12 July 2020. But due to Covid 19 tournament was postponed and rescheduled from 11 June to 11 July 2021.
Here is the complete list of the upcoming matches of the Euro 2020 footwall tournament.
Group Matches with Timing Details
| | | |
| --- | --- | --- |
| Date | Teams | Matches Timing |
| 13.06.2021 | Austria Vs Macedonia | 21:30 PM |
| 14.06.2021 | Netherlands Vs Ukraine | 00:30 AM |
| 14.06.2021 | Scotland Vs Czech Republic | 18:30 PM |
| 14.06.2021 | Poland Vs Slovakia | 21:30 PM |
| 15.06.2021 | Spain Vs Sweden | 00:30 AM |
| 15.06.2021 | Hungary Vs Portugal | 21:30 PM |
| 16.06.2021 | France Vs Germany | 00:30 AM |
| 16.06.2021 | Finland Vs Russia | 18:30 PM |
| 16.06.2021 | Turkey Vs Wales | 21:30 PM |
| 17.06.2021 | Italy Vs Switzerland | 00:30 AM |
| 17.06.2021 | Ukraine Vs Macedonia | 18:30 PM |
| 17.06.2021 | Denmark Vs Belgium | 21:30 PM |
| 18.06.2021 | Netherlands Vs Austria | 00:30 AM |
| 18.06.2021 | Sweden Vs Slovakia | 18:30 PM |
| 18.06.2021 | Croatia Vs Czech Republic | 21:30 PM |
| 19.06.2021 | England Vs Scotland | 00:30 AM |
| 19.06.2021 | Hungary Vs France | 18:30 PM |
| 19.06.2021 | Portugal Vs Germany | 21:30 PM |
| 20.06.2021 | Spain Vs Poland | 00:30 AM |
| 20.06.2021 | Italy Vs Wales | 21:30 PM |
| 20.06.2021 | Switzerland Vs Turkey | 21:30 PM |
| 21.06.2021 | Ukraine Vs Austria | 21:30 PM |
| 21.06.2021 | Macedonia Vs Netherlands | 21:30 PM |
| 22.06.2021 | Finland Vs Belgium | 00:30 AM |
| 22.06.2021 | Russia Vs Denmark | 00:30 AM |
| 23.06.2021 | Croatia Vs Scotland | 00:30 AM |
| 23.06.2021 | Czech Republic Vs England | 00:30 AM |
| 23.06.2021 | Sweden Vs Poland | 21:30 PM |
| 23.06.2021 | Slovakia Vs Spain | 21:30 PM |
| 24.06.2021 | Germany Vs Hungary | 00:30 AM |
| 24.06.2021 | Portugal Vs France | 00:30 AM |
Matches After Group Stage Completion
| | | |
| --- | --- | --- |
| Date | Teams | Matches Timing |
| 26.06.2021 | Group A Second Place Vs Group B Second Place | 21:30 PM |
| 27.06.2021 | Group A Winner Vs Group C Second Place | 00:30 AM |
| 27.06.2021 | Group C Winner Vs Third Place Group D/E/F | 21:30 PM |
| 28.06.2021 | Group B Winner Vs Third Place Group A/D/E/F | 00:30 AM |
| 28.06.2021 | Group D Second Place Vs Group E Second Place | 21:30 PM |
| 29.06.2021 | Group F Winner Vs Third Place Group A/B/C | 00:30 AM |
| 29.06.2021 | Group D Winner Vs Group F Second Place | 21:30 PM |
| 30.06.2021 | Group E Winner Vs Third Place Group A/B/C/D | 00:30 AM |
Quarter Final Matches details of Euro 2020 tournament,
| | | |
| --- | --- | --- |
| Date | Teams | Matches Timing |
| 02.07.2021 | Quarter-Finalist 1 Vs Quarter-Finalist 2 | 21:30 PM |
| 03.07.2021 | Quarter-Finalist 3 Vs Quarter-Finalist 4 | 00:30 AM |
| 03.07.2021 | Quarter-Finalist 5 Vs Quarter-Finalist 6 | 21:30 PM |
| 04.07.2021 | Quarter-Finalist 7 Vs Quarter-Finalist 8 | 00:30 AM |
Semi Final Matches details of Euro 2020 Tournament,
| | | |
| --- | --- | --- |
| Date | Teams | Matches Timing |
| 07.07.2021 | Semi-Finalist 1 Vs Semi-Finalist 2 | 00:30 AM |
| 08.07.2021 | Semi-Finalist 3 Vs Semi-Finalist 4 | 00:30 AM |
Grand Final Match of Euro 2020
| | | |
| --- | --- | --- |
| Date | Teams | Matches Timing |
| 12.07.2021 | Semi-Final 1 Winner Vs Semi-Final 2 Winner | 00:30 AM |
For live stemming of the Euro 2020 matches Visit Here
For all Updated News, Points Table, and Live matches Visit Here,
https://news-fair.com/category/india/world-sports-news/football/