CBSE Board Exam 2020:- CBSE announces new dates for pending board exams of class 10 and 12
May 9, 2020
CBSE Board Exam 2020:- CBSE announces new dates for pending board exams of class 10 and 12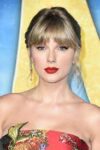 The pending board exams of class 10 and 12 of the Central Board of Secondary Education (CBSE), which were postponed due to the coronavirus lockdown, will now be conducted from July 1 to 15, Union HRD Minister Ramesh Pokhriyal announced on Friday.
"The students have been impatiently waiting for the schedule for pending exams. It has been decided today that the exams will be conducted from 1 to 15 July," Union HRD Minister Ramesh Pokhriyal said on Friday.
The schedule has been decided in order to ensure that the exams are completed before competitive examinations such as engineering entrance JEE-Mains, scheduled from July 18-23, and medical entrance exam NEET on July 26.
The CBSE has not yet notified the exam schedule. The board is also yet to announce the modalities for assessment of the exams that will not be conducted as well as guidelines for examination centers to ensure social distancing.
Universities and schools across the country have been closed and exams postponed since 16 March when the Centre announced a countrywide classroom shutdown as one of the measures to contain the COVID-19 outbreak.
Later, a nationwide lockdown was announced on 24 March, which has now been extended till 17 May.
The board was not able to conduct exams on eight examination days due to the COVID-19 outbreak.
There are six subjects for Class 12 whose exams are yet to be conducted. These include Computer Science, Geography, Hindi, Sociology, and Business Studies.
Students of Class 10 will similarly sit for Hindi, English, Science, and Social Science exams.
While class 12 exams will be conducted across the country, the class 10 exams are only pending in North East Delhi where they were affected due to the law and order situation.
"A detailed schedule is expected to be announced by next week," the official said, adding the board is also working on resuming the evaluation of answer scripts, which was stopped in March due to the nationwide lockdown.
Pokhriyal had last month also directed that evaluation be started for the already conducted board exams and appealed states to facilitate the same.