Apple announces improvements for iPadOS, iCloud, and watchOS at WWDC
June 9, 2021
Apple announces improvements for iPadOS, iCloud, and watchOS at WWDC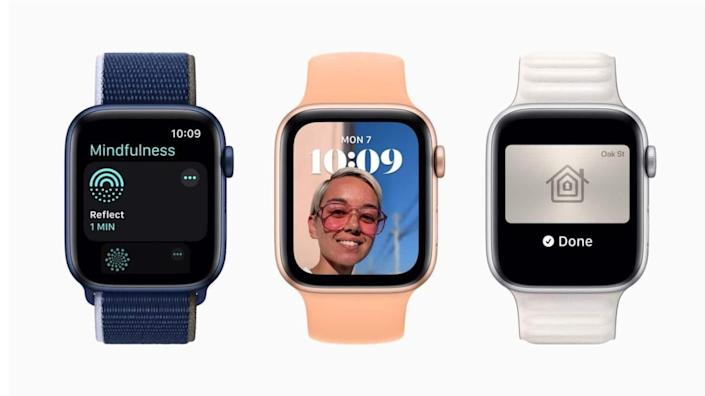 Apple announces improvements for iPadOS, iCloud, and watchOS at WWDC on 08th June. Apple's worldwide developer conference (WWDC) is officially underway.
So far, Apple has unveiled the new iOS 15, iPadOS 15, macOS Monterey, watchOS 8, and a host of accompanying features including an iCloud subscription service. As speculated before the event, major talking points included Apple's AssistiveTouch feature for the Apple Watch and a slew of improvements for iPad OS. Here are more details.
As speculated: iPadOS 15 finally lets users place widgets on the homescreen
Starting with the improvements bundled into iPadOS 15, Apple will finally allow widgets to be placed on the homescreen and in the app library. Previously, they were restricted to the Today View sidebar. iPadOS 15 will even allow the user to rearrange app library pages or hide them entirely. It is noteworthy that Android devices have had this feature for years now.
Productivity push: New multitasking shortcut helps switch between apps in split view
Since the M1-powered 2021 iPad Pro is more productivity-centric than its predecessors, iPadOS 15 includes a new shortcut that will help users put the additional processing power to use more effectively. The new multitasking shortcut will let users easily switch between apps in split view. A shelf at the bottom of the user interface will display all the opened apps.
Leave a legacy: New program gives details to legacy contact after your demise
Apple is adding an account recovery option so your family and friends can get a code in case you are locked out of your iCloud. The Cupertino-based company is introducing a digital legacy program so users can set up legacy contacts. These contacts will be provided with your credentials in the event of your demise. Apple also announced a new iCloud subscription at WWDC.
Private Relay: Apple announces new iCloud subscription with Private Relay feature
The new Apple iCloud subscription includes a Private Relay feature so all internet traffic leaving your device is encrypted. Apple claims that no one including itself can see the sites that you visit. iCloud will also let users add HomeKit Video support. Privacy-centric features including Mail Privacy Protection and App Privacy Report are reportedly being carried over from iOS 15.