Youngest billionaires in the world, Self Made
July 12, 2020
7 Youngest billionaires in the world, Self-made
Self-Made Youngest Billionaires In The World – In Pictures
Here is the list of youngest self-made billionaires including Kylie Jenner and Founder of OYO Rooms, Ritesh Agarwal. The young and rich list has 90 billionaires aged 40 or under. As many as 54 of them are self-made, while 36 have inherited wealth. China and the US have 25 young billionaires each.
1. Kylie Jenner:- With personal assets worth $1.1 billion, kylie is the youngest billionaire by virtue of being only 22 years old. Although her wealth comes primarily from kylie cosmetics, having starred in keeping up with the Kardashians ar age 9 and in her own spin-off show life of kylie.
She has opened a clothing line with her sister Kendall Jenner and earns millions through endorsement via Instagram.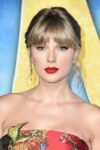 2. Ritesh Agarwal:- Founder of OYO Rooms, Ritesh Agarwal became the world's second-youngest self-made billionaire six years after starting his venture.
At 26, Agarwal is only second to Kylie Jenner, the founder of Kylie Cosmetics, on the list. A report by Hurun Global Rich List 2020 assessed the wealth of Agarwal to be at around $1.1 billion.
A college dropout, Ritesh is the only Indian in the youngest self-made billionaire list.
3. Evan Spiegel: The Snapchat co-owner and CEO is the third youngest self-made billionaire with wealth worth $4.5 billion. He is 29 years old. Snapchat is so popular in the world. It is the fastest way to share moments.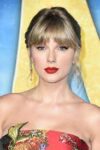 4. Bobby Murphy: Co-founder of Snap Inc., Murphy is 31 years old and worth $4.3 billion. Snap Inc is an American camera and social media company founded on September 16, 2011.
It has three products: Snapchat, Spectacles and Bitmoji.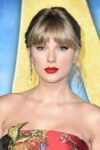 5. Mark Zuckerberg: Facebook chairman, chief executive officer, and controlling shareholder, Zuckerberg is the 5th richest billionaire in the Global rich list 2020.
At $84 billion, he is the 8th youngest billionaire at 35 years of age. He was the youngest person to be a billionaire at 23 until Kylie broke his record.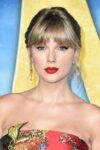 6. Nathan Blecharczyk: Co-founder and chief strategy officer of Airbnb and chairman of Airbnb China, 'Nate' Blecharczyk worth is $4.7 billion.
Airbnb, Inc. is an American vacation rental online marketplace company based in San Francisco, California, United States. Airbnb offers arrangements for lodging, primarily homestays, or tourism experiences.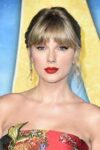 7. Pavel Durov: The Dubai national is worth $3.6 billion and is the 11th youngest richest billionaire in the world.
Pavel Valerievich Durov is a Russian entrepreneur who is best known for being the founder of the social networking site VK, and later the Telegram Messenger. He is the younger brother of Nikolai Durov.