Who is Disha Ravi
February 16, 2021
Who is Disha Ravi, Why Delhi Police arrested the 21-year-old Disha Ravi for climate activist in Greta Thunberg toolkit case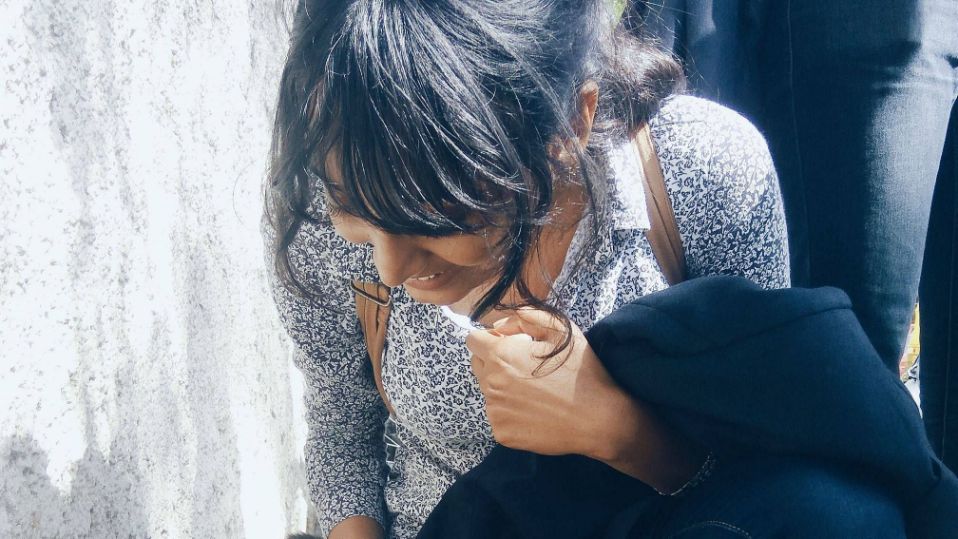 Today everyone from the country wanted to know, who is Disha Ravi, why Police arrest her, what is toolkit case.
Disha Ravi a 21-year old girl arrested by police in the toolkit case. Disha Ravi, arrested by Delhi Police in the toolkit case, is one of the founding members of a group named 'Fridays For Future India', a movement started by climate activist Greta Thunberg.
The arrest of a 21-year-old climate activist for her alleged connection with her involvement in the Greta Thunberg toolkit case has sparked nationwide outrage.
The climate activist was arrested from Bengaluru on Saturday for allegedly sharing with Greta Thunberg the "toolkit" related to the farmer's protest against the Centre's three farm laws.
All the political parties of India supported the Disha Ravi against the BJP government and Delhi Police.
After highlighting this case everyone from India wanted to know about Disha Ravi.
Who is Disha Ravi?
Disha A Ravi is an Indian youth climate change activist and organizer for the Fridays For Future India.
She gained increased international attention when she was arrested on 13 February 2021 for alleged involvement with an online toolkit related to Greta Thunberg and the 2020–2021 Indian farmers' protests. 
The toolkit, standard social justice communication, and organizing toolkit were alleged to foment unrest by the Indian government.
Ravi is a youth climate activist from Bangalore, India, and one of the founders of Fridays For Future in India. She focuses on bringing voices to communities in need. 
She started her activism because the climate crisis affected her family. She is an author of multiple editorials and articles for international youth climate activists. 
She was also featured in a September 2020 British Vogue magazine profile of four activists of color working against environmental racism. In a 2020 interview with US author Gayle Kimball for a book about Gen Z climate activists, Ravi stated, "In India, protests are a part of life since the Indian freedom struggle was rooted in peaceful protests.
There are a lot of protests on humanitarian issues and religious issues and protests are very ingrained in Indian society. Social media has helped in recent days.
Why Delhi Police Arrested Disha Ravi or in which case?
On 4 February 2021 Greta Thunberg tweeted in support of Indian farmers and in another tweet linked the toolkit claiming that it was being used "by people on the ground in India". 
Following media reports of Indian authorities filing a case against her (actually the original creator), Thunberg tweeted , I still #StandWithFarmers and support their peaceful protest.
According to Scroll.in the toolkit is "a routine document used by social justice campaigners to raise awareness about issues and suggest strategies to proceed". 
The toolkit explains that it is "meant to enable anyone unfamiliar with the ongoing farmers protests in India to better understand the situation and make decisions on how to support the farmers based on their own analysis." 
The toolkit suggests action be taken including "Organic(ing) an on-ground action near the closest Indian Embassy, Media House or your Local Govt.
On 13 February 2021, Disha was picked up for questioning from the jurisdiction of Soladevanahalli police station in Bengaluru by a team from the Delhi Police for allegedly disseminating the social media toolkit, which was allegedly meant to create unrest in India under the garb of supporting the 2020–2021 Indian farmers' protests. 
She was sent to 5-day police custody.
Who Support Disha Ravi and Why?
All Political parties came in support of Disha Ravi against the Delhi Police and the BJP Government. They continuously tweet in Disha Ravi Support,
Delhi Chief Minister, Arvind Kejriwal took to Twitter to condemn Disha's arrest, which the AAP leader compared to an unprecedented attack on democracy.
CPI leader, Sitaram Yechury said the arrest will only strengthen India's struggle for democracy.
Congress leaders like Chidambaram, Rahul Gandhi, Priyanka Gandhi Vadra, Shashi Tharoor, Jairam Ramesh, Surpriya Shrinate, and Kapil Sibal have registered their protest against Disha's arrest on Twitter and have asked for her release.
Shiv Sena's Priyanka Chaturvedi also condemned Disha's arrest and said that the nation is stronger than the 'toolkit' the young activist has been arrested for.
Why all political parties support Disha Ravi. Is this anything which we missed…………… Comment your thoughts…