Veteran actor Dilip Kumar passes away at 98 after prolonged illness
July 7, 2021
Veteran actor Dilip Kumar passes away at 98 after prolonged illness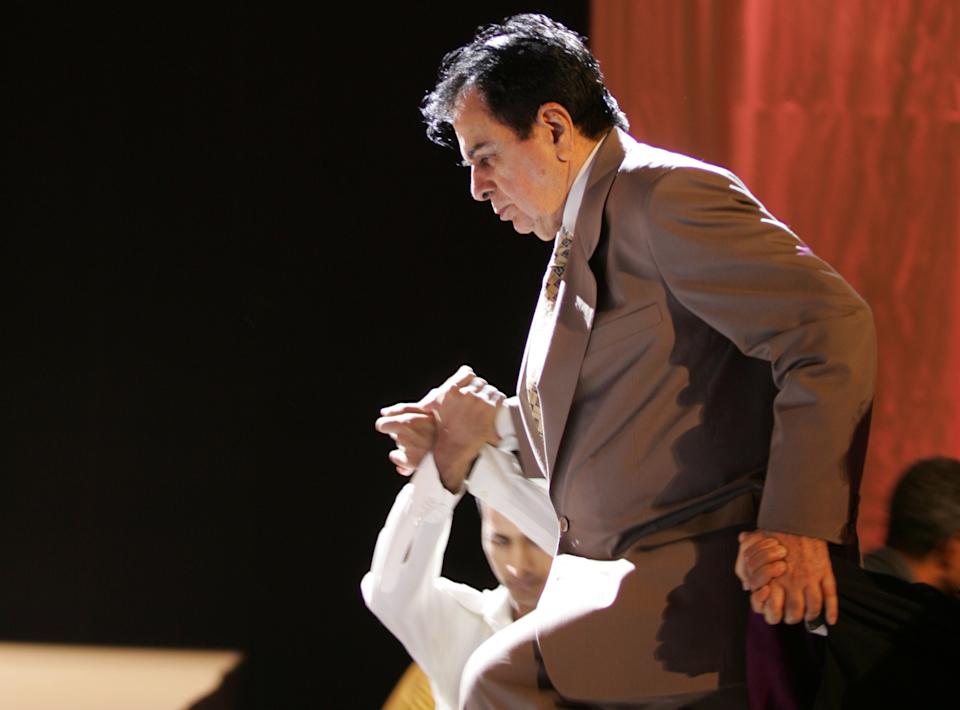 Veteran actor Dilip Kumar passes away at 98 after prolonged illness. Dilip Kumar, India's enduring film legend through the decades, died at a Mumbai hospital on Wednesday after a prolonged illness, his family and doctors treating him said. He was 98.
The actor, known to generations of film-goers as 'tragedy king' for his portrayal of the brooding, intense romantic in classics such as 'Mughal-e-Azam' and 'Devdas', had been admitted to the Hinduja Hospital, a non-COVID-19 facility in Khar, since last Tuesday.
The last rites will be held at 5 pm at the Juhu Qabrastan at Santacruz Mumbai.
Kumar, who was married to actor Saira Banu, had been in and out of the hospital the last one month and his family had hoped that he would get better.
The Hindi cinema veteran, the last of the golden troika with Raj Kapoor and Dev Anand, was admitted to hospital last month following episodes of breathlessness.
He was then diagnosed with bilateral pleural effusion, a build-up of excess fluid between the layers of the pleura outside the lungs, and underwent a successful pleural aspiration procedure. He was discharged after five days only to be admitted to the hospital again.
Kumar, born Yousuf Khan and often known as the Nehruvian hero, did his first film 'Jwar Bhata' in 1944 and his last 'Qila' in 1998, 54 years later. The five-decade career included 'Mughal-e-Azam', 'Devdas', 'Naya Daur', and 'Ram Aur Shyam', and later, as he graduated to character roles, 'Shakti' and 'Karma'.
Fans Mourn Death of Legendary Actor
Condolence messages for the much-loved star, whose death truly epitomized the end of an era, poured in from all quarters with President Ram Nath Kovind and Prime Minister Narendra Modi joining political leaders, the film fraternity, and others to express their grief.
All other Actors and politicians also tweet on this. The whole World feels sad after this cassuality.
In 1961, he produced and starred in 'Ganga Jamuna' in which he and his brother Nasir Khan played the title roles. It was the only film he produced. Indian media reports say he declined the role of Sherif Ali in David Lean's 'Lawrence of Arabia' in 1962. The role went to Egyptian actor Omar Sharif.
He took a break in the late '70s but returned with a character role in the successful 'Kranti' in 1981. He continued playing key roles in films such as 'Shakti', 'Karma' and 'Saudagar'.
In 1994, he was given the 'Dadasaheb Phalke' award, the highest honor for contributions to Indian cinema. He also served in the upper house of the Indian Parliament after being nominated for a six-year term.
For more visit here, https://news-fair.com/