USA Travel- Great Falls of Montana
May 17, 2020
USA Travel- Great Falls of Montana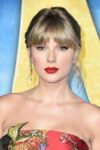 Great Falls is a city in Montana. Great Falls of Montana – the first stop on your Craft Beer Trail. This city sits at the meeting of the Missouri River and the Sun River and offers vast expanses of wilderness and breathtaking views.
It's home to the C.M Russell Museum, devoted to the artist known for images of the American West.
Great Falls takes its name from the series of waterfalls in close proximity along with the upper Missouri River Basin.
During world war II the Northwest staging Route passed through the city on which planes were delivered to the USSR according to the Lend-Lease program.
Great Falls Prospered further with the opening of a nearby military base in the 1940s, but as rail transportation and fright slowed in the later part of the century, outlying farming areas lost population, and with the closure of the smelter and cutbacks at Malmstrom Air Force Base in 1980s its population growth slowed.
For more details click here here,