Latest News:- Top 10 Today Latest news of India
July 5, 2020
Top 10 Today Latest news of India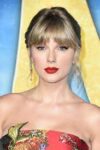 Today Latest news of India:- In the COVID-19 period India also involved in other activities. There are so many other developments that also happened in India or in the world. Here are the Top 10 Today latest news of India,
1.Latest News:- Global Domination to Losing Perception War: China Has Locked Horns With India at the Worst Time
People have been quoting San Tzu, Chanakya, and various warfare experts while discussing China-India clash, the most serious one since 1962. It would be frivolous to imagine that the current disturbance is related to a few square kilometers of land.
This land grab has two objectives — first, grab the land for its strategic advantage and subdue the neighbor, a game it is trying against all its neighbors. Second, to put India down for daring to rise as a regional power and keep India occupied with the matters of securing its border and security environment. It is part of its hegemonic ambitions to dominate the world. For More Click Here,
2. India to launch coronavirus vaccine by August 15? Not possible, says science ministry
According to the latest news, the Ministry of Science and Technology on Sunday said that none of the Covid-19 vaccines may be ready for mass use before 2021. The statement is in contrast to ICMR's claim that said it "envisages to launch the vaccine for public health use latest by August 15, 2020, after completion of all clinical trials".
More than 140 candidate vaccines are under various stages of development. One of the leading candidates is AZD1222 developed Jenner Institute of University of Oxford and licensed to AstraZeneca British-Swedish multinational pharmaceutical and biopharmaceutical company headquartered in Cambridge, England. For more click here
3. Mahender Yadav, Convicted in 1984 Anti-Sikh Riots Case, Dies Days After Testing COVID-19 Positive
According to the latest news, the Delhi Director General (Prisons) on Sunday informed that former Aam Aadmi Party MLA and 1984 anti-Sikh riots convict Mahender Yadav died at a hospital in Delhi on Saturday. The senior police officer said that Yadav was tested positive for COVID-19 and was serving a sentence of 10 years in Mandoli jail. For more Click Here
4. Tiger Shroff's Sister Krishna Shares Romantic Picture With Beau Eban Hyams
Tiger Shroff's sister Krishna and her boyfriend Eban Hyams are one of the most popular couples on social media right now. They keep followers engaged with photos and videos of their activities together. While they spent the initial days of the lockdown together at Krishna's sea-facing home in Mumbai, Eban is now back in Australia with his family.
Taking to her Instagram stories, Krishna shared a romantic picture with her boyfriend Eban. The picture features Krishna and Eban striking an adorable pose. The couple looks lost in love as they pose for the camera. For more Click Here
5. Panic in Hyderabad as Top Jeweller Dies of Covid-19 After Throwing Party With Hundreds of Attendees
Hyderabad, which witnessed a record spike of 1,600 new cases on Saturday, got another reason for panic when a top city jeweller died of Covid-19. The jeweller, who owned a high-end store in Himayatnagar area, had a few days ago hosted a lavish birthday party which saw over a hundred people in attendance from the city's high society circles. Several members of the jewellers association had also attended the party.
According to a report in Indian Express, the owner of another top jewelry chain, who had attended the bash, also died of Covid-19 on Saturday. Officials suspect he contracted the virus from the party host. For more click here,
6. Complaint Filed Against Alia, Mahesh and Mukesh Bhatt For Hurting Hindu Sentiments
A complaint has been filed before a court in Muzaffarpur, Bihar on Thursday against Sadak 2 filmmakers Mahesh Bhatt and Mukesh Bhatt, and actress Alia Bhatt for hurting Hindu sentiments through the poster of their upcoming film.
Acharya Chandra Kishore Parashar, a resident of Sikandarpur locality of the town logged the complaint through his advocate Sonu Kumar. The complaint was filed for the use of an image of Kailash Mansarovar in the poster of the movie, Sadak 2.
Earlier, during an interaction, Alia Bhatt revealed why Mahesh Bhatt chose to use an image of Kailash Mansarovar on the poster. Reading from a note by her father, she said, "Mount Kailash, the ageless mountain, has the footprints of gods and sages. It is the abode of the god of all gods, Lord Shiva. For more click here
7. Pune Man Gets Gold Mask for Rs 2.89 Lakhs, Leaves Internet Wondering About His 'Common Sense'
You've heard of DIY masks. But have you heard of gold masks? A man in Pimpri-Chinchwad district of Pune has gotten himself a mask made of pure gold, worth Rs 2.89 lakhs.
According to a report by ANI, Shankar Kurade said that the mask is made of gold but is pretty thin and has very minute holes in it to help him breathe. He then admitted that he isn't too sure if the mask is going to be very effective in preventing coronavirus. For more click here
8. Travel ban lifted: Government announces list of 59 countries exempt from quarantine, including France, Spain and Italy
The government has finally revealed its list of 59 countries where travel restrictions will no longer apply, including France, Spain and Italy.
Previously, a "double lock" prevented nearly all international travel: the Foreign Office (FCO) advised against all non-essential travel abroad, invalidating Britons' travel insurance, and a mandatory 14-day quarantine period was imposed on all inbound arrivals to the UK. for more click here
9. Mohena Singh Opens Up About Her Battle With COVID-19, Reveals Her Brother Has Now Tested Negative
Mohena Singh who had earlier this week revealed to have finally tested negative for coronavirus after a month, has now added that her brother has also recovered from the virus. The actress at the moment is recuperating in Dehradun with her entire family.
For the unversed, Mohena had previously shared about her brother contracting the virus as soon as she was declared COVID negative. But now, in an interview with Pinkvilla, the Yeh Rishta Kya Kehlata Hai actress disclosed the positive development of her brother's recovery whilst adding that he was very strong throughout the situation nonetheless. For more click here
10. IndiGo Expects Air Traffic to Return to Normal in 5 Months, Says There is 'Sustained Demand'
Despite Covid-19 induced economic challenges, a senior executive of airline major IndiGo estimates a rebound in domestic passenger traffic within the next 5 months. Accordingly, the airline's Chief Commercial Officer, William Boulter is encouraged by the fact that demand has sustained since the restart of operations on May 25.
Passenger air services were suspended on March 25 due to the nationwide lockdown to check the spread of Covid-19. Presently, airlines are only allowed to deploy 45 percent of their total capacity to service domestic routes. Even with capped capacity, domestic airlines were able to ferry around two million passengers during the past one month. For more click here
Amazon best deal available here, Click here for getting approx 40% off on all Amazon product, Get best Price