This Chicago Couple Went From Food Stamps to Building a $10000000 Enterprise Educating Others
May 22, 2021
This Chicago Couple Went From Food Stamps to Building a $10,000,000 Enterprise Educating Others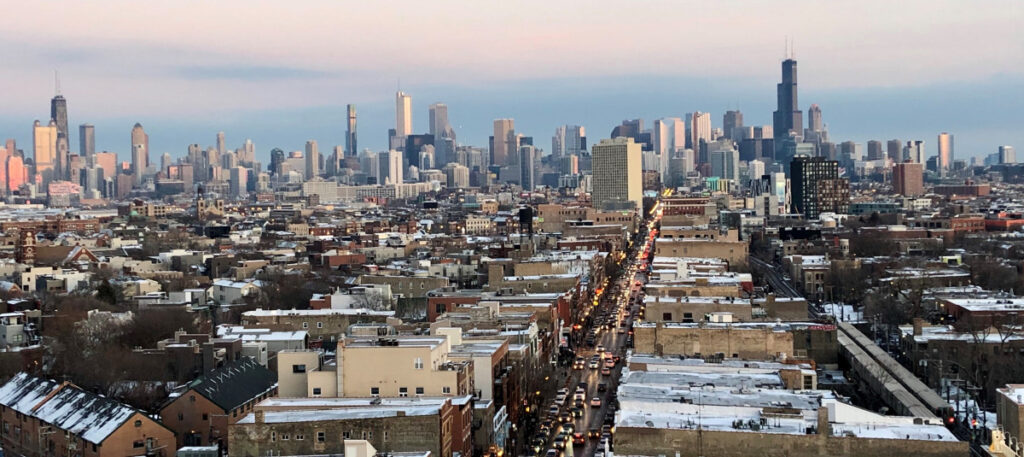 This Chicago Couple Went From Food Stamps to Building a $10000000 Enterprise Educating Others. Chicago entrepreneurs Jamal and Natasha Miller went from food stamps to a multimillion-dollar enterprise in less than four years. The couple met on Facebook, fell in love, and committed to building a successful life and business together.
Meeting each other and living happily ever after with millions of dollars in their accounts would be an instant fairytale. However, Jamal and Natasha's story was filled with the ups and downs of entrepreneurship, including making sure they had money on hand to meet basic needs while they fulfilled the vision within them.
"A little over 4 years ago Natasha and I had to make one of the most humbling decisions of our life," Jamal shared on Instagram. "That was to get on food stamps in order to keep food on the table while I struggled to find consistent work while building our business."
Before the Miller's met, Jamal was headed towards a life of full-time ministry. He went to bible college, earned his degree in theology, and was living life as a youth pastor. But he knew there a bigger purpose and platform for his gifts. At the time, Jamal didn't clearly understand the different vehicles he could use to minister to others.
"We put our purpose in frames that make sense to our current understanding. God does not have frames. God is not limited to one context. And that's what I was doing. I was limiting myself to one context that made sense to me. I said I was going to be in ministry and now I was a youth pastor making $500 per month." Jamal shares with Anthony ONeal as they chuckle about the monthly salary.
After meeting Natasha on social media, Jamal expanded his definition of what was possible. The couple started off with a blog to show people how they could engage in relationships God's way.
Going from Food Stamps to Multi-Million Dollar Enterprise
One key step on their purpose journey was to get clear about the market they wanted to serve. Then, they had to identify ways to stand out from the rest.
The Miller's noticed that the market was saturated with individuals and organizations focusing on marriage ministry. But they brought a different solution to the table. Instead of trying to fix people when the problem started happening, they help fix people before they start having problems. The couple believes that everything you do before you say 'I do' is preparation for marriage.
Without a formal education in business, Jamal and Natasha were able to put a plan in place to build their enterprise. They were willing to make employment sacrifices in order to invest in the vision. That also meant turning to food stamps in order to support their family during the tough times.
The Miller's invested in business coaches, delegated tasks to others, worked with consultants, and invested in their business knowledge. They started asking their target audience the right questions. Then, they became crystal clear on what the needs were and how they could provide a solution. In the first three months of 2017, Jamal and Natasha's business earned $500,000 in revenues, Forbes reported.
"As you are starting a new business, find the thing that you can become a category king at," Jamal shared on the Anthony ONeal podcast. "[Ask yourself] How can I get into a market where I can become the best at it before anyone else and establish myself as category king?"
The Millers own an online education company. Their business gives people the confidence to accomplish their life goals and be the person God has created them to be. The couple has multiple brands under their education platform including, The One University, Leader School, and Everyday Seminary.