Netflix Upcoming Movies in 2020
January 9, 2021
Upcoming Movies in 2020 in Netflix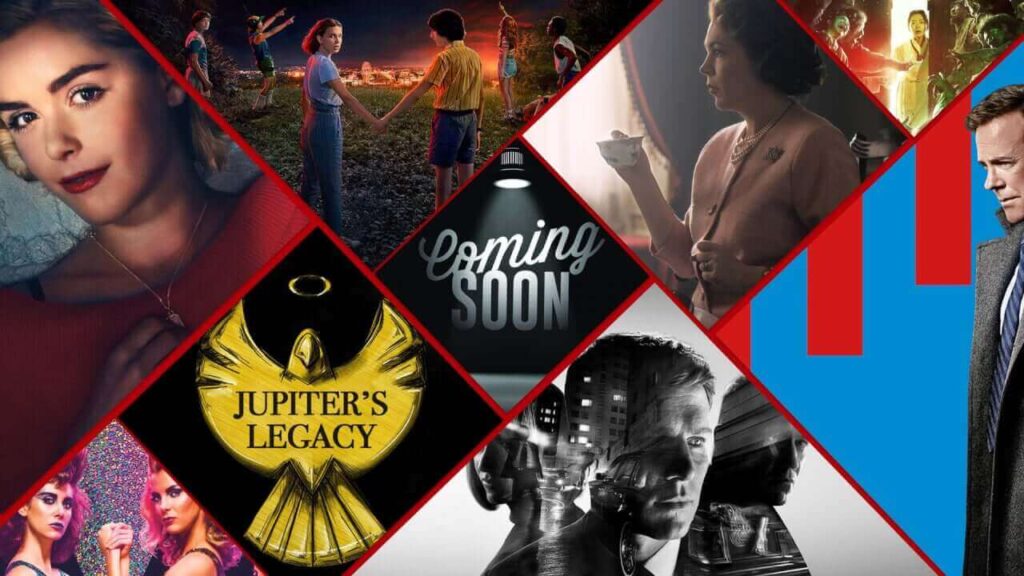 Netflix Upcoming Movies in 2020:- Netflix is a streaming service that offers a wide variety of TV shows, movies, anime, documentaries, and more on thousands of internet-connected devices.
In the present time, it is the most popular and usable movie website. Most of the Bollywood and Hollywood films are released on Netflix in coronavirus and lockdown time. Netflix offers this service on a minor fixed monthly fee.
Netflix releases so many new movies and shows every week. Here are the details of the Netflix upcoming movies in 2020,
Netflix upcoming movies in 2020
There are so many new movies and original shows are scheduled in 2020 on Netflix. Here is the List.
1.Last Chance U: Laney, season 5 release on 28 July.
The acclaimed sports docuseries about the junior college football program in America is moving away from focusing on East Mississippi Comminity Coolege for its next installment to instead look at Oakland's Laney College and the inspiring players and coach there.
2. The Hater – New Movie release on 29 July
Polish filmmaker Jan Komasa's (Suicide Room) latest about a young man who gets a job at a PR firm where his role is orchestrating virtual smear campaigns, which ends up taking a turn for the worst.
3. Inside the world's Toughest Prisons, Season 4 release on 29 July
The investigative series returns with host and journalist Raphael Rowe now traveling to prisons in Germany, Lesotho, Mauritius, and Paraguay to explore the conditions there.
4. Transformers: War for the Cybertron Trilogy – New anime release on 30 July.
It's Transformers and it's anime, baby! This is the first installment of a soon-to-be three-part trilogy about the origins of the Transformers universe.
5. Get Even – New Series scheduled for July 31.
More British teens behaving badly are coming down the Netflix pipeline. In this teen show, a group of teenaged girls at an elite private school form a secret society to expose their bellies.
6. Seriously Single – New Movie scheduled for July 31
A South African comedy about a woman who has a messy breakup with the man she thought she was going to marry and is forced to move in with her single best friend who is determined to teach her about the joys of singledom.
7. Locked Up – New Series scheduled for July 31
The popular drama Locked Up, which has been called Spain's Orange Is the New Black, is getting its own movie treatment. In the film, characters Zulema and Macarena decide to organize one final heist with several other women, planning to rob millions from a drug lord's family wedding.
8. The Great Heist – New series scheduled for August' 14
A dramatization of the largest robbery in Argentina's history in which thieves managed to steal tens of millions from the Bank of the Republic in 1994.
9. Unknown Origins – A new movie release on August 28.
When Earth receives a mysterious message from the moon in the year 3029, a group of astronauts set out to discover its origin.
There are some more movies, anime, series and original show are also scheduled for September,20. Like, A week Away(movie), Alice in Borderland (New anime), The Boy in the Brand (Movie), Bridgerton(new series), etc.
Netflix also released some all-time best comedy Netflix movies in the past. These all are the most popular in the USA, Canada, and other countries. Here are the some all-time best comedy Netflix movies,
a) Ocean's 8 :- It is a american comedy film directed by Gary Ross in 2018.
b) Jai Mummy Di – It is an Indian Hindi language romantic comedy film directed by debutant Navjot Gulati.
c) The Lovebirds – It is an American romantic comedy film.
d) Luka Chuppi – The best Bollywood movie shows a look at a living relationship.
There are lots of movies are also available on Netflix. For Entertainment Join Netflix.