Mumbai Indian IPL 2020 Full Schedule Release
September 8, 2020
Mumbai Indian IPL 2020 Full Schedule Release by BCCI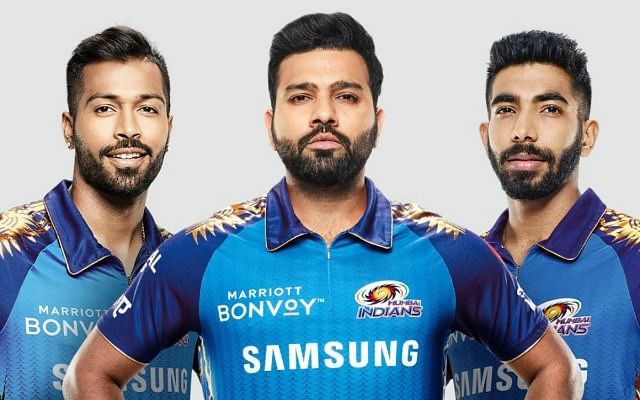 Mumbai Indian IPL 2020 Full Schedule:- After a long time wait, now BCCI releases IPL 2020 Full Schedule just before the 2 weeks left for the start of the tournament.
The tournament starts on 19th September and will be played entirely in the United Arab Emirates (UAE).
Defending Champions Mumbai Indians will face three-time winners Chennai Super Kings in Abu Dhabi in the opening match of the IPL 2020.
Here is the full list of the Mumbai Indian IPL 2020 group stage matches this season.
1. September 19 – 7:30 Pm, Abu Dhabi, Mumbai Indians Vs Chennai Super Kings
2. September 23 — 7:30 Pm, Abu Dhabi, Kolkata Knight Riders Vs Mumbai Indians
3. September 28 — 7:30 Pm, Dubai, Royal Challengers Vs Mumbai Indians
4. October 1 –7:30 Pm, Abu Dhabi, Kings Xi Punjab Vs Mumbai Indians
5. October 4 –3:30 Pm, Sharjah, Mumbai Indians Vs Sunrisers Hyderabad
6. October 6 –7:30 Pm, Abu Dhabi, Mumbai Indians Vs Rajasthan Royals
7. October 11 –7:30 Pm, Abu Dhabi, Mumbai Indians Vs Delhi Capitals
8. October 16 –7:30 Pm, Abu Dhabi, Mumbai Indians Vs Kolkata Knight Riders
9. October 18 –7:30 Pm, Dubai, Mumbai Indians Vs Kings Xi Punjab
10. October 23 –7:30 Pm, Sharjah, Chennai Super Kings Vs Mumbai Indians
11. October 25 –7:30 Pm, Abu Dhabi, Rajasthan Royals Vs Mumbai Indians
12. October 28 –7:30 Pm, Abu Dhabi, Mumbai Indians Vs Royal Challengers Bangalore
13. October 31 –3:30 Pm, Dubai, Delhi Capitals Vs Mumbai Indians
14. November 3 –7:30 Pm, Sharjah, Sunrisers Hyderabad Vs Mumbai Indians