Lecha Khouri: Popular Car Show Host and Avid Car Collector
November 22, 2021
Lecha Khouri is a car enthusiast and car show host who owns a brilliant car collection consisting of some of the finest cars around the world. Very recently, he has added a fabulous new acquisition to his collection. It is a 1 of 1 Ferrari LaFerrari in a very special color. The model is extremely rare and special because only 500 pieces were produced out of which only 50 were made with the exposed carbon fiber roof.
Lecha's car is one of them. It has specifications that are so exclusive in nature that no other car in the world has them. The car has never been driven or registered, has a delivery mileage, came with all accessories, and is absolutely new and fresh.
Lecha Khouri's new addition is also the highest-paid LaFerrari in the entire world. What adds to the special quotient is that the car is Ferrari Atelier made which represents a very small percentage of the total production of the brand.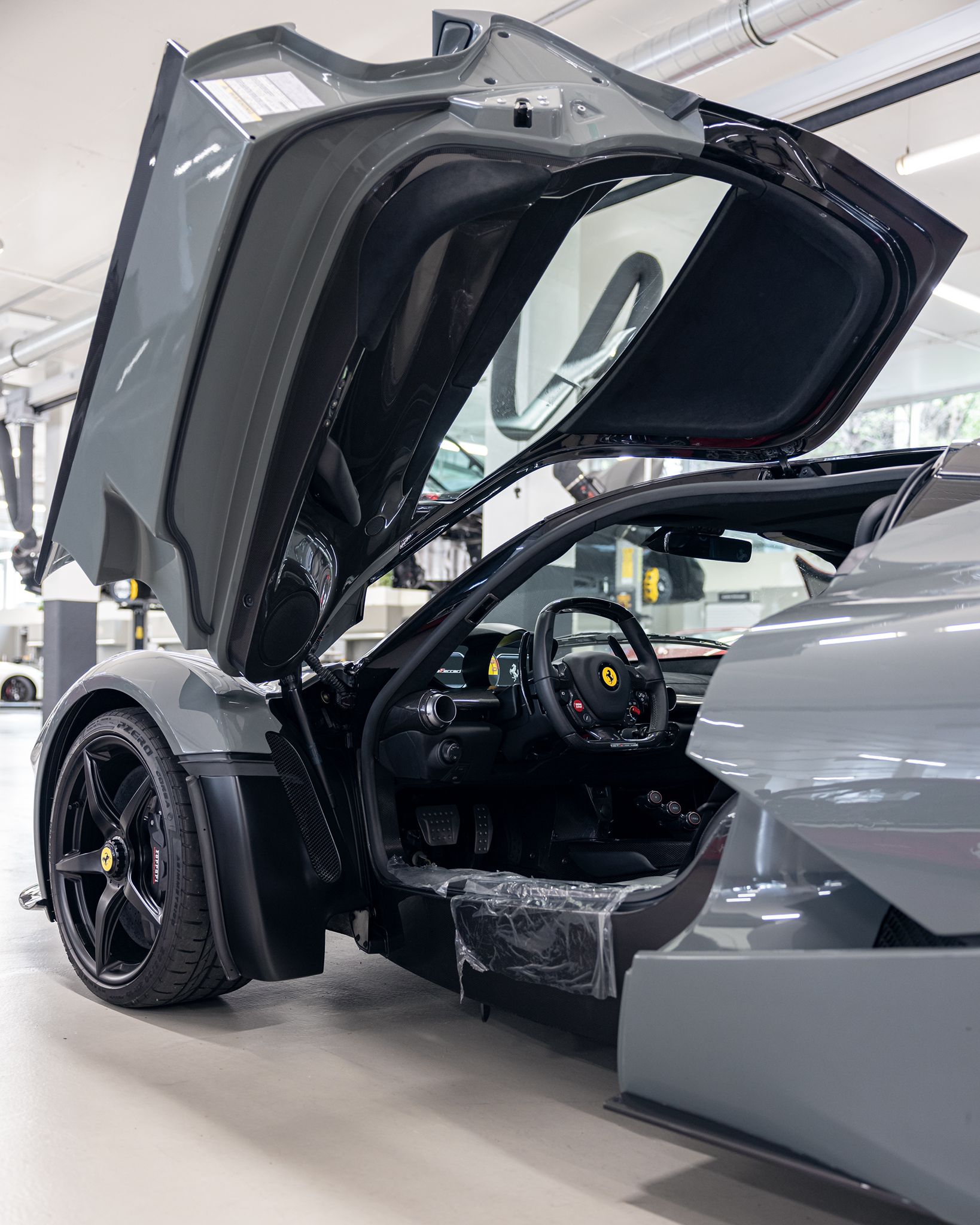 Lecha is the founder and host of Supercar Advocates, a car show host in which Lecha Khouri and his team buy, drive and experience various rare and expensive cars, supercars and Hypercars at numerous exotic locations.
Earlier, Supercar Advocates featured some episodes shot in the city of Los Angeles. As soon as travel restrictions are removed, Lecha and his team will head back to LA, United States to shoot new episodes of the show on a filming contract.
Popularly known as Lee by his fans, Lecha Khouri has a huge car collection consisting of supercars and Hypercars like the marque Ferrari, a couple of Porsche 911's, Lamborghini, a single Maserati, Bentley, Ferrari F40, the LaFerrari, McLaren P1, Porsche 918 Spyder and the McLaren Senna XP. Lee trades and sources his cars internationally and is known to often let go of some cars to make new additions. Currently, Lecha Khouri owns a total of 54 high end special cars.
Additionally, Lecha Khouri is the CEO of a privately owned company called the Fenlan Group. Lecha is responsible for a lot of things relating to the company and is often seen traveling to hold and attend professional meetings. The company deals in the fields of investments, real estate and property development.
Lecha Khouri has a great following on social media platforms like Facebook, Instagram and YouTube. He has built a showroom to house and display a part of his car collection. There is a huge chance that this showroom will get opened up for fans and visitors on special occasions.
Lecha Khouri is an icon in the car community and has significantly revolutionized the car collection scene around the world.