Latest Update on IPL 2020, Scheduled in Sept,20 in UAE
July 23, 2020
Latest Update on IPL 2020, Scheduled in UAE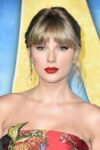 Latest Update on IPL 2020:- Good News for Cricket fans. After so many postponed schedules, finally, IPL 2020 will start from September, 20. BCCI announced that the IPL will be started from 19th September in UAE.
On 21st July IPL chairman confirm that they have written a letter to the UAE government for permission to hold the tournament in UAE.
While the IPL governing council will meet next week to chalk out on the final details and schedule. The BCCI has informally intimated the franchises about the plan.
All the IPL matches will play between 19th September to 8th November. It will start on 19th September and the final match will be held on 8th November.
Every player will have a mandatory quarantine of 14 days as per the Australian government rules. The best part is that 51 days is not at all a curtailed period and there will be much fewer doubleheaders.
It is expected that with each and every team needing at least a month's time to train. The franchises will be leaving base by August 20 which gives them exactly four weeks' time to prepare. for more click here