Joe Biden Biography
March 28, 2021
Joe Biden Biography, His personal life, His term as a 46th President of the United States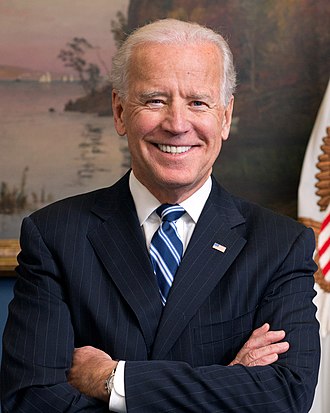 Joe Biden Biography:- Now we all know about Joe Biden the new president of the United State of America. They recently won the election after defeating Donald Trump.
Joseph Robinette Biden is an American Politician and retired attorney serving as the 46th President of the United States. A member of the Democratic Party, he served as the 47th vice president from 2009 to 2017 under Barack Obama and represented Delaware in the US Senate from 1973 to 2009.
Early Life of Joe Biden
Joseph Robinette Biden Jr. was born November 20, 1942, at st. Mary Hospital in Scranton Pennsylvania to Catherine Eugenia Jean Biden and Joseph Robinette Biden Sr. The oldest child in a Catholic family. He has a sister Valerie and two brothers, Francis and James.
Jean was of Irish descent, while Joseph Sr. had English, French and Irish ancestry. Biden's father had been wealthy but suffered financial setbacks around the time Biden was born and for several years the family lived with Biden's maternal grandparents.
Scranton fell into economic decline during the 1950s and Biden's father could not find steady work.
Beginning in 1953, the family lived in an apartment in Claymont Delaware before moving to a house in Wilmington Delaware. Biden Sr. Later became a successfully used car salesman maintaining the family in a middle-class lifestyle.
Biden played baseball at Archmere Academy in Claymont. He was a standout halfback and wide receiver on the high school football team.
Though a poor student he was class president in his junior and senior years.
He graduated in 1961. At the University of Delaware in Newark Biden briefly played freshman football. He was earned a bachelor of arts degree in 1965 with a double major in history.
Personal Life of Joe Biden Biography
Joe Biden married Neilia hunter on 27th August 1966. They had three children Joseph R Beau Biden, Robert Hunter Biden and Naomi Christina Amy Biden.
On December 18, 1972, a few weeks after the election, Biden 's wife Neilia and one-year-old daughter Naomi were killed in an automobile accident while Christmas shopping in Hockessin, Delaware.
Biden credits his second wife, teacher Jill Tracy Jacobs, with the renewal of his interest in politics and life. They met in 1975 on a blind date and were married at the United Nations Chapel in New York on June 17, 1977.
Early Career of Joe Biden Biography
In 1969, Biden practiced law first as a public defender and then at a firm headed by a locally active Democrat, who named him to the Democratic Forum, a group trying to reform and revitalize the state party.
Biden subsequently reregistered as a Democrat. He and another attorney also formed a law firm. Corporate law, however, did not appeal to him, and criminal law did not pay well. He supplemented his income by managing properties.
In 1970, Biden ran for the 4th District Seat on the New Castle County Council on a liberal platform that included support for public housing in the suburbs.
The seat had been held by Republican Henry R. Folsom, who was running in the 5th District following a reapportionment of council districts. Biden won the general election and took office on January 5, 1971. He served until January 1, 1973, and was succeeded by Democrat Francis R. Swift.
During his time on the county council, Biden opposed large highway projects, which he argued might disrupt Wilmington neighborhoods.
Joe Biden Career in 1972
In 1972, Biden defeated Republican incumbent J. Caleb Boggs to become the junior U.S. senator from Delaware. He was the only Democrat willing to challenge Boggs.
With minimal campaign funds, he was given no chance of winning. Family members managed and staffed the campaign, which relied on meeting voters face-to-face and hand-distributing position papers, an approach made feasible by Delaware's small size.
He received help from the AFL–CIO and Democratic pollster Patrick Caddell. His platform focused on the environment, withdrawal from Vietnam, civil rights, mass transit, equitable taxation, health care, and public dissatisfaction with "politics as usual".
On December 18, 1972, a few weeks after the election, Biden's wife Neilia and one-year-old daughter Naomi were killed in an automobile accident while Christmas shopping in Hockessin, Delaware.
Neilia's station wagon was hit by a semi-trailer truck as she pulled out from an intersection. Their sons Beau (aged 3) and Hunter (aged 2) survived the accident and were taken to the hospital in fair condition, Beau with a broken leg and other wounds, and Hunter with a minor skull fracture and other head injuries.
Joe Biden Career between 1973 to 2009
In January 1973, secretary of the Senate Francis R. Valeo swore Biden in at the Delaware Division of the Wilmington Medical Center. Present were his sons Beau (whose leg was still in traction from the automobile accident) and Hunter and other family members. At 30, he was the sixth-youngest senator in U.S. history.
In a 1974 interview, he described himself as liberal on civil rights and liberties, senior citizens' concerns, and healthcare but conservative on other issues, including abortion and military conscription.
In his first decade in the Senate, Biden focused on arms control. After Congress failed to ratify the SALT II Treaty signed in 1979 by Soviet general secretary Leonid Brezhnev and President Jimmy Carter.
Biden met with Soviet Foreign Minister Andrei Gromyko to communicate American concerns and secured changes that addressed the Senate Foreign Relations Committee's objections.
Biden became a ranking minority member of the Senate Judiciary Committee in 1981. In 1984, he was a Democratic floor manager for the successful passage of the Comprehensive Crime Control Act.
Over time, the law's tough-on-crime provisions became controversial and in 2019, Biden called his role in passing the bill a "big mistake".
In 1993, Biden voted for a provision that deemed homosexuality incompatible with military life, thereby banning gays from serving in the armed forces.
Medical condition of Joe Biden
In February 1988, after several episodes of increasingly severe neck pain, Biden was taken by ambulance to Walter Reed Army Medical Center for surgery to correct a leaking intracranial berry aneurysm.
While recuperating, he suffered a pulmonary embolism, a serious complication. After a second aneurysm was surgically repaired in May, Biden's recuperation kept him away from the Senate for seven months.