Jawan: Not Ramaiya Vastavaiya Song
August 31, 2023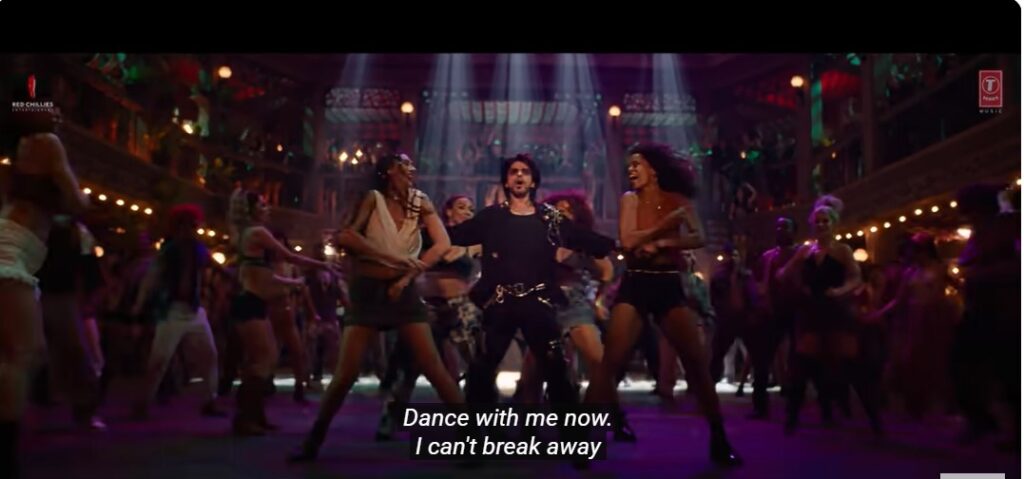 Jawan: Not Ramaiya Vastavaiya Song
Jawan: Not Ramaiya Vastavaiya Song released on all social platforms. The latest dance track from the highly-anticipated Atlee directorial, Jawan, is out now. The film stars Shah Rukh Khan, Vijay Sethupathi, Nayanthara, and Deepika Padukone (in a special appearance) and is set to release in cinemas on September 7, 2023, in Hindi, Tamil, and Telugu.
Jawan: Not Ramaiya Vastavaiya Song Video:
Music Credits:
Language – Hindi
Song Title – Not Ramaiya Vastavaiya
Album / Movie – Jawan
Composed by Anirudh Ravichander
Lyrics – Kumaar
Vocals – Anirudh Ravichander, Vishal Dadlani & Shilpa Rao
Choreographer – Vaibhavi Merchant
Composed, Arranged and programmed by Anirudh Ravichander
Keyboard, Synth & Rhythm Programmed by Anirudh Ravichander
Whistle – Satish Raghunathan
Tabla – MT Aditya
Additional Rhythm Programmed by Shashank Vijay
Additional Keyboard Programmed by Arish-Pradeep PJ
Music Advisor – Ananthakrrishnan
Creative Consultant – Sajith Satya
Music Editor – Harish Ram L H
Recorded at Albuquerque Records, Chennai. Engineered by Srinivasan M, Shivakiran S, Rajesh Kannan, Jishnu Vijayan
YRF Studios, Mumbai, Engineered by Vijay Dayal & Chinmay
Mixed by Vinay Sridhar & Srinivasan M at Albuquerque Records, Chennai
Mastered by Luca Pretolesi at Studio DMI, Las Vegas Assisted by Alistair Pintus
Music Coordinator – Velavan B
Not Ramaiya Vastavaiya Song Lyrics:
Dance with me now I can't break away
Aaj sari fikreiin tu shake away
Shake away
Dil thirakta dance wale groove pe
Nachun mai to step mera vekh ve
Vekh ve
Aaj sare kaam kal pe talke
Tak dhina dhin nache jayein taal pe
Disko jaz blues sare bhoolke
Desi wale geet pe tu jhoolke
Pehle kiya chaiya chaiya re
Ab kar tha tha thaiyya
Ramiya vasta vaiya..!
Antra
Sama mazedar hua houle houle
Thoda nashedar hua
Man ye dole
Aaj koi nachta hua sa jadu
Sar pe swar hua
Dil ye bole
Doobi khushiyon mein
Raat apni jabse suraj dhala
Chodh sharmana aaj nachle pair chakkle zara
Pahle kiya chaiya chaiiya re
Ab kar tata thaiya
Ramiya vasta vaiyaa..!