IPL Schedule 2020: Fixtures of all IPL League Matches
February 23, 2020
IPL Schedule 2020: Fixtures, Date, Time and Venue of all the Indian Premier League Matches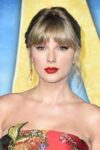 IPL Schedule 2020:- Here is the schedule for the upcoming season of the IPL, which will begin on March 29th, 2020. All the Indian Premier League match dates, along with time and venue.
IPL season will kickstart on March 29th, 2020 at the Wankhede Stadium in Mumbai with defending champions Mumbai Indians playing Chennai Super Kings. The final will be played on May 24th, 2020.
For the first time, the season will comprise only 6 afternoon games and the tournament will span for a duration of 57 days.
The IPL Schedule 2020 for this year's edition had already been released by the franchises before the BCCI announced it on Tuesday. While all the teams will play 7 home games at their base cities, 2 of Rajasthan Royal's fixtures on April 5 and 9 could be played either in Jaipur or Guwahati. The venues for these couple of games will be finalized in the days to come.
This season will also not see any double-headers on Saturdays but 2 back-to-back matches will be played on Sundays similar to previous editions except on the first and last days of the league stage.
Earlier, the IPL governing council had decided against changing timings of the night games from 8 pm to 7.30 pm despite pressure from a few stakeholders.
Here are the IPL Schedule 2020
(1) 29.03.2020 – Mumbai Indians vs Chennai Super Kings – 8:00 PM – Mumbai
(2) 30.03.2020 – Delhi Capitals vs Kings XI Punjab – 8:00 PM – Delhi
(3) 31.03.2020 – RCB vs KKR 8:00 PM – Bengaluru
(4) 01.04.2020 – Sunrisers Hyderabad vs Mumbai Indians – 8:00 PM, Hyderabad
(5) APR 2 2020, – Chennai Super Kings vs Rajasthan Royals – 8:00 PM Chennai
(6) APR 3, 2020, – Kolkata Knight Riders vs Delhi Capitals – 8:00 PM Kolkata
(7) APR 4, 2020, – Kings XI Punjab vs Sunrisers Hyderabad – 8:00 PM Mohali
(8) APR 5, 2020, – Mumbai Indians vs Royal Challengers Bangalore – 4:00 PM Mumbai
(9) APR 5, 2020, – Rajasthan Royals vs Delhi Capitals – 8:00 PM Jaipur/Guwahati
(10) APR 6, 2020, – Kolkata Knight Riders vs Chennai Super Kings 8:00 PM Kolkata
(11) APR 7, 2020 – Royal Challengers Bangalore vs Sunrisers Hyderabad 8:00 PM Bengaluru
(12) APR 8, 2020, – Kings XI Punjab vs Mumbai Indians 8:00 PM Mohali
(13) APR 9, 2020, – Rajasthan Royals vs Kolkata Knight Riders 8:00 PM Jaipur/Guwahati
(14) APR 10, 2020, – Delhi Capitals vs Royal Challengers Bangalore 8:00 PM Delhi
(15) APR 11, 2020, – Chennai Super Kings vs Kings XI Punjab 8:00 PM Chennai
(16) APR 12, 2020, Sunrisers Hyderabad vs Rajasthan Royals 4:00 PM Hyderabad
(17) APR 12, 2020, Kolkata Knight Riders vs Mumbai Indians 8:00 PM Kolkata
(18) APR 13, 2020, Delhi Capitals vs Chennai Super Kings 8:00 PM Delhi
(19) APR 14, 2020, Kings XI Punjab vs Royal Challengers Bangalore 8:00 PM Mohali
(20) APR 15, 2020, Mumbai Indians vs Rajasthan Royals 8:00 PM Mumbai
(21) APR 16, 2020, Sunrisers Hyderabad vs Kolkata Knight Riders 8:00 PM Hyderabad
(22) APR 17, 2020, Kings XI Punjab vs Chennai Super Kings 8:00 PM Mohali
(23) APR 18, 2020, Royal Challengers Bangalore vs Rajasthan Royals 8:00 PM Bengaluru
(24) APR 19, 2020, Delhi Capitals vs Kolkata Knight Riders 4:00 PM Delhi
(25) APR 19, 2020, Chennai Super Kings vs Sunrisers Hyderabad 8:00 PM Chennai
(26) APR 20, 2020, Mumbai Indians vs Kings XI Punjab 8:00 PM Mumbai
(27) APR 21, 2020, Rajasthan Royals vs Sunrisers Hyderabad 8:00 PM Jaipur/Guwahati
(28) APR 22, 2020, Royal Challengers Bangalore vs Delhi Capitals 8:00 PM Bengaluru
(29) APR 23, 2020, Kolkata Knight Riders vs Kings XI Punjab 8:00 PM Kolkata
(30) APR 24, 2020, Chennai Super Kings vs Mumbai Indians 8:00PM Chennai
(31) APR 25, 2020, Rajasthan Royals vs Royal Challengers Bangalore 8:00 PM Jaipur/Guwahati
(32) APR 26, 2020, Kings XI Punjab vs Kolkata Knight Riders 4:00 PM Mohali
(33) APR 26, 2020, Sunrisers Hyderabad vs Delhi Capitals 8:00PM Hyderabad
(34) APR 27, 2020, Chennai Super Kings vs Royal Challengers Bangalore 8:00 PM Chennai
(35) APR 28, 2020, Mumbai Indians vs Kolkata Knight Riders 8:00 PM Mumbai
(36) APR 29, 2020, Rajasthan Royals vs Kings XI Punjab 8:00 PM Jaipur/Guwahati
(37) APR 30, 2020, Sunrisers Hyderabad vs Chennai Super Kings 8:00 PM Hyderabad
(38) MAY 1, 2020, Mumbai Indians vs Delhi Capitals 8:00 PM Mumbai
(39) MAY 2, 2020, Kolkata Knight Riders vs Rajasthan Royals 8:00 PM Kolkata
(40) MAY 3, 2020, Royal Challengers Bangalore vs Kings XI Punjab 4:00 PM Bengaluru
(41) MAY 3, 2020, Delhi Capitals vs Sunrisers Hyderabad 8:00 PM Delhi
(42) MAY 4, 2020, Rajasthan Royals vs Chennai Super Kings 8:00 PM Jaipur/Guwahati
(43) MAY 5, 2020, Sunrisers Hyderabad vs Royal Challengers Bangalore 8:00 PM Hyderabad
(44) MAY 6, 2020, Delhi Capitals vs Mumbai Indians 8:00 PM Delhi
(45) MAY 7, 2020, Chennai Super Kings vs Kolkata Knight Riders 8:00 PM Chennai
(46) MAY 8, 2020, Kings XI Punjab vs Rajasthan Royals 8:00 PM Mohali
(47) MAY 9, 2020, Mumbai Indians vs Sunrisers Hyderabad 8:00 PM Mumbai
(48) MAY 10, 2020, Chennai Super Kings vs Delhi Capitals 4:00 PM Chennai
(49) MAY 10, 2020, Kolkata Knight Riders vs Royal Challengers Bangalore 8:00 PM Kolkata
(50) MAY 11, 2020, Rajasthan Royals vs Mumbai Indians 8:00 PM Jaipur/Guwahati
(51) MAY 12, 2020, Sunrisers Hyderabad vs Kings XI Punjab 8:00 PM Hyderabad
(52) MAY 13, 2020, Delhi Capitals vs Rajasthan Royals 8:00 PM Delhi
(53) MAY 14, 2020, Royal Challengers Bangalore vs Chennai Super Kings 8:00 PM Bengaluru
(54) MAY 15, 2020, Kolkata Knight Riders vs Sunrisers Hyderabad 8:00 PM Kolkata
(55) MAY 16, 2020, Kings XI Punjab vs Delhi Capitals 8:00 PM Mohali
(56) MAY 17, 2020, Royal Challengers Bangalore vs Mumbai Indians 8:00 PM Bengaluru