India vs England 3rd Test – Live Cricket Score, Commentary
February 26, 2021
India vs England 3rd Test – Live Cricket Score, Commentary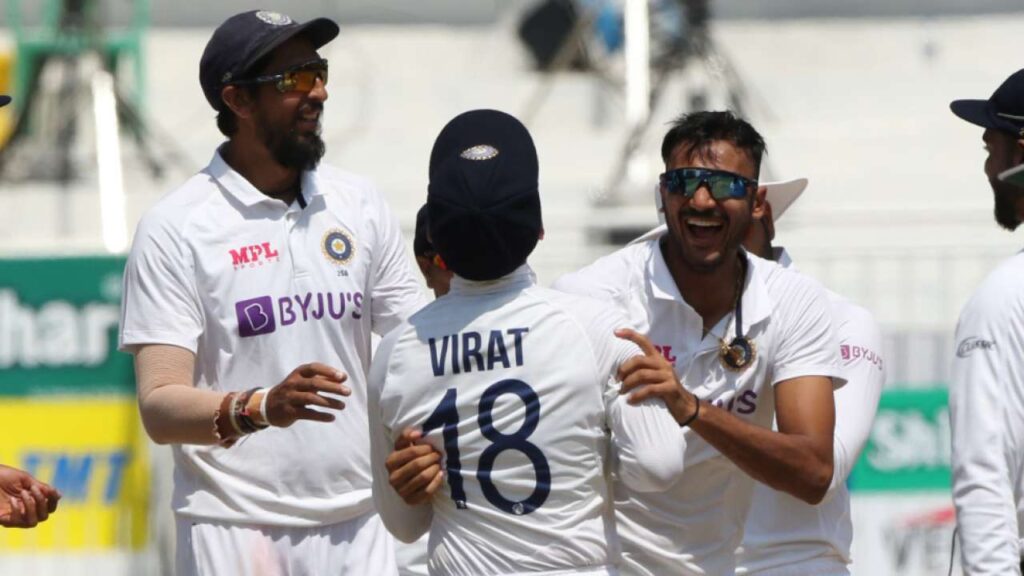 India vs England 3rd Test:- Indian team won the 3rd test match after a wonderful fight of the bat and ball. Both teams are trying to win this match for qualifying the World championship final.
Indian Team won this match with 10 wickets. Indian Opener Rohit Sharma finishes this match in their style with the 6 on the last ball.
R Ashwin, Axar Patel, and Rohit Sharma are the heroes of this match. R Ashwin and Axar Patel take 18 wickets in 3rd test match.
After this loss England team is out from the world championship race. Indian team knows in first place in the World Championship table.
This is also the shortest match in the world test cricket history. This match was ended in just 842 balls. Now India on the lead of 2-1 in this test series.
After this win Indian captain, Virat Kohli also beat MS Dhoni as the most successful captain in India. Virat Kohli wins 22 matches out of 29 home Tests and surpasses MS Dhoni's 21 wins in 30 Tests to become the most successful captain in India.
Ravi Ashwin completes their 400 test wickets in this test match. Ravi Ashwin now the 4th Indian bowler who takes 400 wickets in the test matches. He is achieving this success in only 77 test matches.
After winning the match he said, Pleasant experience (on reaching 400 Test wickets), good that it happened in a winning cause. It was nice to get the crowd on my back and applauding the effort.
We were worried after getting bowled out for 145, didn't think we didn't have many runs on the board. But we then bowled beautifully on a wicket assisting us, especially Axar.
At the start of the Australian tour, I didn't think I would be starting, but then Jadeja broke down and it might have had to happen. I think my bowling is coming beautifully, I thought I was bowling well in the IPL.
In Australia, I had a chat with Ravi and Virat on my batting, they felt I was bowling well. I worked a lot on my fitness, this body is aging, have been working on it and it has looked upwards for me since the lockdown