Rohit Sharma an Indian opener plays a remarkable and match-winning inning in India and South Africa Match in 2019 world cup.
Rohit Share a great Indian opener has no need for introduction. He has played many match-winning innings for the Indian team. Rohit Sharma, Shikhar Dhawan, and Virat Kholi have three pillars of the Indian team. In every match they all three fixed India win.
In 2019 world cup Rohit Sharma Innings helps India too reached in Semi-Final of the ICC World Cup 2019. Rohit Sharma played a remarkable inning in an important match between India and South Africa in the world cup. His Century fixed the Indian team Win in this match. Indian team wins this match with 7 wickets.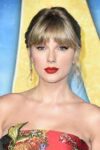 Rohit Sharma wins the player of the match title in this match. Shikhar Dhawan, Virat Kolhi, K L Rahul, and MS Dhoni also play a supporting role in this match. For more update click here