Game for Entertainment- GranAge on Steam
January 8, 2021
Game for Entertainment- GranAge on Steam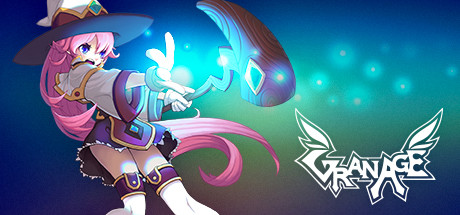 GranAge on Steam:- GranAge is the newly launched game. It is released on 29 December 2020. Pictologi Team Developed this Game and WAY2BIT published this game for people. This is an Action, Casual, Free Play, RPG game.
About The GranAge on Steam Game
An exciting adventure awaits you in a world engulfed in chaos and war. GranAge, an Authentic Real Action RPG!
The final version of the 2D side-scrolling action game, a real action! You can enjoy a unique action by combining Chain Arts in GranAge!
■ Exquisite Encounter of Action RPG + TCG:- Meet a new hybrid game that combines RPG where you can enjoy hot action through character development and TCG where you can feel the fun of collecting cards!
■ Cultivate Your Own Unique Character:- Choose a job that suits your taste and cultivate it as your own unique character!
■ Unique Action Experience through Chain Arts System:-
Collect and equip Chain Arts to experience a unique action!
Enjoy acquiring new Chain Arts by combining existing Chain Arts!
■ Various Contents to Enjoy according to Your Taste
Experience exciting story mode and various modes of content to suit your taste! Experience the fun of attacking various monsters!
SYSTEM REQUIREMENTS
(A) Minimum:
OS: windows XP or higher
Processor: Intel Pentium4, Intel Pentium4 1.2G
Memory: 1 GB RAM
Graphics: Geforce4 MX 200
DirectX: Version 9.0c
Storage: 2 GB available space
(B) Recommended:
OS: windows XP or higher
Processor: Intel Pentium4, Intel Pentium4 2.4G
Memory: 2 GB RAM
Graphics: Geforce4 MX 440
DirectX: Version 9.0c
Storage: 2 GB available space