Former PM Manmohan singh Admitted to AIIMS
May 11, 2020
Manmohan singh Admitted to AIIMS After Complaining of chest Pain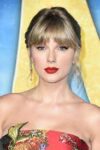 Former PM of India, Dr. Manmohan Singh, has been admitted to AIIMS in Delhi after he complained of chest pain on Sunday, 10th May.
All his parameters are fine. He is under observation at the hospital cardio- thoracic ward.
He was admitted under Dr. Nitish Naik, around 8:45 PM.
In 2009, Dr. Singh underwent a successful coronary bypass surgery at AIIMS.