China Denies Meddling in 2020 Election After U.S.
September 5, 2020
China Denies Meddling in 2020 Election After U.S. Intelligence Accuses Beijing of Backing Biden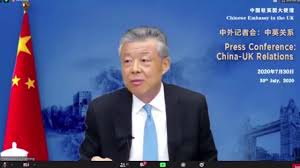 China Denies Meddling in 2020 Election After U.S. Chinese foreign ministry spokesperson has denied Beijing is seeking to swing the U.S. presidential election in favor of Democratic candidate Joe Biden, saying the country has no interest in the contest.
Spokesperson Hua Chunying was responding to comments by Attorney General Bill Barr, who said China posed a bigger threat than both Russia and Iran in the coming election. Hua told reporters Friday that Barr's statement is an example of American "lying diplomacy."
China has repeatedly accused the U.S. and its allies of meddling in Hong Kong and Xinjiang, where the Chinese Communist Party is accused of human rights abuses.
"There is a big drama around the election in the U.S., and we are already dazzled by it," Hua added. "These games can be played by themselves, and China does not want to be involved."
When asked by CNN Thursday which nation posed the greatest threat to the security of the coming election, Barr replied: "I believe it's China…China more than Russia right now."
Last month, the administration's counterintelligence chief William Evanina issued a statement warning that Russia is directly involved in meddling in the 2020 election, actively working to undermine Biden and sway the race for Trump.
"We assess that Russia is using a range of measures to primarily denigrate former Vice President Biden and what it sees as an anti-Russia 'establishment,'" Evanina said. "Some Kremlin-linked actors are also seeking to boost President Trump's candidacy on social media and Russian television."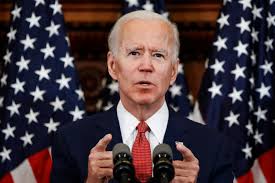 Evanina said China was also interfering in the election, though did not accuse Beijing of working to help either of the two candidates. He did, however, say China likely wanted Trump to lose the election, because Beijing regards him as unpredictable.