Biz Markie Pioneering Beatboxer And 'Just A Friend' Rapper Dies At 57
July 18, 2021
Biz Markie Pioneering Beatboxer And 'Just A Friend' Rapper Dies At 57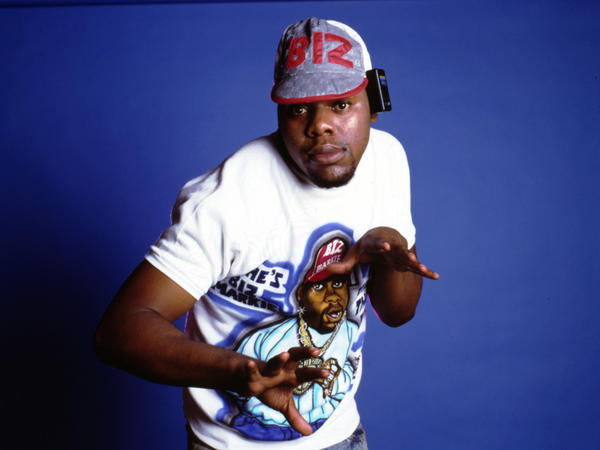 Biz Markie Pioneering Beatboxer And 'Just A Friend' Rapper Dies At 57. Marcel Theo Hall known professionally as Biz Markie, was an American rapper, singer, DJ, record producer, actor, comedian, and writer.
He was best known for his 1989 single "Just a Friend", which became a Top 40 hit in several countries. In 2008, "Just a Friend" made No. 100 on VH1's list of the 100 greatest hip-hop songs of all time. Markie has been called the "Clown Prince of Hip Hop.
"We are grateful for the many calls and prayers of support that we have received during this difficult time," Izumi told NPR via email. "Biz created a legacy of artistry that will forever be celebrated by his industry peers and his beloved fans whose lives he was able to touch through music, spanning over 35 years."
Biz Markie was interviewed in the 1986 cult documentary Big Fun in the Big Town. Markie released his debut album, Goin' Off, in 1988, which attracted a fair amount of attention, largely due to the lead single, "Make the Music with Your Mouth, Biz". The album also featured the underground hit singles "Nobody Beats The Biz", "Vapors", and "Pickin' Boogers.
On October 10, 1989, Markie's second studio album, The Biz Never Sleeps was released on Cold Chillin'/Warner Bros. Records, produced by Markie, his cousin Cool V and Paul C. The single "Just a Friend", in which he alternates between rap and singing, became Markie's most successful single, reaching No. 9 on the Billboard charts.
Markie's third studio album I Need a Haircut was released on August 27, 1991, on Cold Chillin'/Warner Bros. Records and was produced by Markie and his cousin Cool V. Sales of the album were already low when Markie was served a lawsuit by Gilbert O'Sullivan, who claimed that the album's "Alone Again" featured an unauthorized sample from his hit "Alone Again (Naturally)". O'Sullivan's claim was upheld in a landmark ruling, Grand Upright Music, Ltd. v. Warner Bros. Records Inc.
In 1996, Markie appeared on the Red Hot Organization's compilation CD, America Is Dying Slowly, alongside Wu-Tang Clan, Coolio and Fat Joe, among others. The CD, meant to raise awareness of the AIDS epidemic among African-American men. 
In 1997, a sample of a Markie recording appeared in the Rolling Stones' song "Anybody Seen My Baby?" from their album Bridges to Babylon. Markie also teamed up with Frankie Cutlass on his third single and music video titled "The Cypher Part 3" with some of Marley Marl's Juice Crew veterans.
In 2010, Markie appeared on VH1's 100 Greatest Artists of All Time, providing commentary throughout the series. Markie himself was not included on the list. On November 9, 2010, he appeared on the Aquabats! new EP, Radio Down! on the title track. On November 11, 2010, Markie sat in with the Roots on Late Night with Jimmy Fallon, and performed "Just a Friend" with actor Jeff Goldblum.
In 2020, Markie started hosting a radio show on SiriusXM on LL Cool J's Rock the Bells Radio (channel 43) every weekday from 1:00 to 4:00 EST.
In April 2020, Markie was hospitalized due to severe complications from Type 2 diabetes. In December 2020, it was reported that Markie was staying in a rehabilitation facility as a result of a stroke he had suffered after going into a diabetic coma.
On July 1, 2021, rumors of his death circulated on Twitter. His representative told Rolling Stone, "The news of Biz Markie's passing is not true, Biz is still under medical care, surrounded by professionals who are working hard to provide the best healthcare possible." Markie would ultimately die at a Baltimore hospital sixteen days later, on July 16, at age 57.
Biz Markie Famous and released Studio Albums,
1988: Goin' Off
Song – Return of the Biz Dance
Artist – Biz Markie
Album – Goin' Off (Deluxe)
Writers – Marcel Hall, Marlon Williams
1989: The Biz Never Sleeps
Song – Spring Again
Artist – Biz Markie
Album – Spring Again
Writers – Marcel Hall
1991: I Need a Haircut
Song – What Comes Around Goes Around
Artist – Biz Markie
Album – What Comes Around Goes Around
Writers – Marcel Hall
1993: All Samples Cleared!
All Samples Cleared! is the fourth studio album by rapper Biz Markie. Produced by Biz Markie and his cousin Cool V, it was released on June 2, 1993 and was Biz Markie's final studio album released by Cold Chillin'/Warner Bros. Records. The title references a court battle over a sample Markie used on his 1991 song "Alone Again".
2003: Weekend Warrior
Song – Chinese Food
Artist – Biz Markie
Album – Chinese Food
For more News visit here, https://news-fair.com/latest-world-news-updates/