Biography of Shree Dhirubhai Ambani
March 28, 2021
Who is the Shree Dhirubhai Ambani?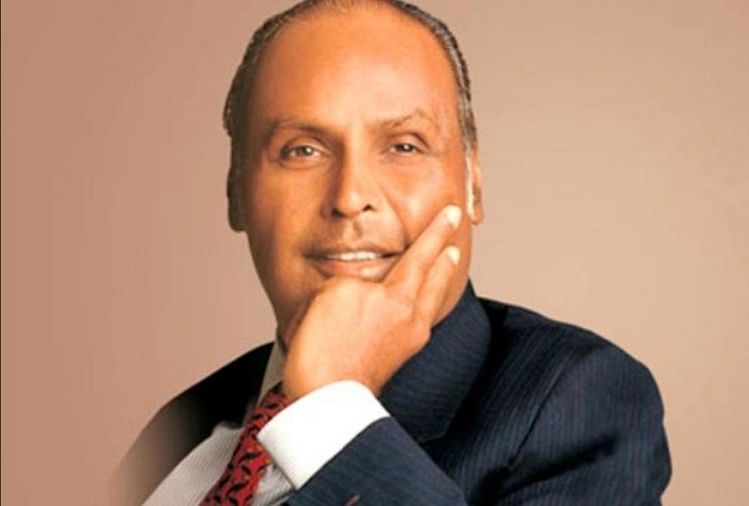 Dhirajlal Hirachand Ambani, popularly known as Dhirubhai Ambani was an Indian business tycoon who founded Reliance Industries in Bombay and appeared in the top 50 businessmen in Asia. Ambani took Reliance public in 1977 and was worth $25.6 billion upon his death on 6 July 2002. 
In 2016, he was honored posthumously with the Padma Vibhushan, India's second-highest civilian honor for his contributions to trade and industry.
Dhirubhai Ambani was one of the sons of Hirachand Gordhanbhai Ambani, a village school teacher belonging to the Modh community and Jamnaben Ambani and was born in Chorwad, Junagadh district, Gujarat. Dhirubhai married Kokila, and they had four children; Mukesh Ambani, Anil Ambani, Nina Bhadrashyam Kothari, and Dipti Dattaraj Salgaocar.
Dhirubhai Ambani migrated to the then British colony of Aden at age 17 where his brother was working. He initially served as a clerk at A. Besse & Co., which then was the largest transcontinental trading firm east of Suez. He worked as an employer in Yemen, then came to India with ₹50000 and started a textile trading company in 1958.
Dhirubhai Ambani returned to India and started "Majin" in partnership with Champaklal Damani, his second cousin, who lived with him in Yemen. Majin was to import polyester yarn and export spices to Yemen. The first office of the Reliance Commercial Corporation was set up at the Narsinatha Street in Masjid Bunder. It was a 350 sq ft room with a telephone, one table and three chairs.
Initially, they had two assistants to help them with their business. During this period, Ambani and his family stayed in a two-bedroom apartment at the Jai Hind Estate in Bhuleshwar, Mumbai. In 1965, Champaklal Damani and Dhirubhai Ambani ended their partnership and Ambani started on his own. It is believed that both had different temperaments and a different take on how to conduct business.
While Damani was a cautious trader and did not believe in building yarn inventories, Ambani was a known risk-taker and believed in building inventories to increase profit. In 1966 he formed Reliance Commercial Corporation which later became Reliance Industries on 08 May 1973.
Extensive marketing of the brand in the interiors of India made it a household name. Franchise retail outlets were started and they sold the "Only Vimal" brand of textiles. In the year 1975, a technical team from the World Bank visited the 'Reliance Textiles' Manufacturing unit.
In 1988, Reliance Industries came up against a rights issue regarding partly convertible debentures. It was rumored that the company was making all efforts to ensure that their stock prices did not slide an inch. Sensing an opportunity, The Bear Cartel, a group of stock brokers from Calcutta, started to Short sell the shares of Reliance.
To counter this, a group of stock brokers until recently referred to as "Friends of Reliance" started to buy the short sold shares of Reliance Industries on the BSE.
The Bear Cartel was acting on the belief that the Bulls would be short of cash to complete the transactions and would be ready for settlement under the "Badla" trading system operative in the BSE. The bulls kept buying and a price of ₹ 152 per share was maintained until the day of settlement.
On the day of settlement, the Bear Cartel was taken aback when the Bulls demanded a physical delivery of shares. To complete the transaction, much money was provided to the stockbrokers who had bought shares of Reliance, by Dhirubhai Ambani. In the case of non-settlement, the Bulls demanded an Unbadla, or penalty sum, of ₹ 35 per share.
With this, the demand increased and the shares of Reliance shot above ₹ 180 in minutes. The settlement caused an enormous uproar in the market.
Ambani was admitted to the Breach Candy Hospital in Mumbai on 24 June 2002 after he suffered a major stroke. It was his second stroke, the first had occurred in February 1986 and had paralyzed his right hand. He was in a coma for more than a week and a number of doctors were consulted. He died on 6 July 2002.
The country has lost iconic proof of what an ordinary Indian fired by the spirit of enterprise and driven by determination can achieve in his own lifetime.
P C Alexander, former Governor of Maharashtra said this new star, which rose on the horizon of the Indian industry three decades ago, remained on the top until the end by virtue of his ability to dream big and translate it into reality through the strength of his tenacity and perseverance. I join the people of Maharashtra in paying my tribute to the memory of Ambani and convey my heartfelt condolences to the bereaved family.
After his first stroke in 1986, Ambani handed over control of Reliance to his sons, Mukesh Ambani and Anil Ambani. In November 2004, Mukesh in an interview admitted to having differences with Anil over ownership issues. He also said that the differences "are in the private domain". After the death of Dhirubhai Ambani, the group was split into Reliance Industries Limited headed by Mukesh Ambani, and Reliance Anil Dhirubhai Ambani Group headed by Anil Ambani.
As of 2017, the company has more than 250,000 employees. In 2012, Reliance Industries was one of the two Indian companies to be ranked among the top 100 of the world's largest companies by revenue. for more