Big drop in Indian market after the coronavirus fear
March 6, 2020
Big drop in Indian market due to coronavirus fear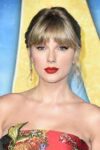 Indian market collapse after coronavirus fear. Nifty and Sensex both fall more than 3% due to COVID-19 fear in India. In the last few days, we have seen more than 6%- 7% drop in both nifty and Sensex. In today's trading session Sensex dropped more than 1500 points, traders are lost more than 4 lakh crore in only 60 minutes.
Here are some pain point performed in today Indian market trading,
Yes, the bank lost more than 40% of the money in today's market. FM and Sbi Charmaine meet today for taking a decision on yes bank.
Bank nifty drop more than 5% that is the main reason behind the drop in the market.
Coronavirus fear increases in India.
Drop-in the international market.
Overview,
This is the best time to invest in market. You can pick best and top fundamental stock, like sbi, hdfc bank, axis bank etc. But not spend your 100% money in one time in market. You can follow SIP method. Just invest 10% of your money in today market, then wait if market drop more 2-3 percent. Then invest 10% more again. This is the good strategy in this market for achieve good profits.