Nifty Trade Ideas – Nifty Stock for a Week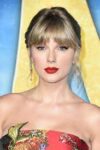 Nifty Trade Ideas :- Bajaj Auto Ltd
We recommended SELL on BAJAJ with a Target Price of Rs. 2480, a downside of 9% from CMP in 20 days, and stop Loss Rs. 2785.
The stock has run up by 9% in the last 15 days (i.e. 28th April) on expectations of fiscal stimulus and positive market trends. While the NIFTY has remained flat.
We believe the current outperformance is not sustainable as the stimulus package has been announced and it may not have a significant positive impact on Bajaj Auto.
Moreover, Q4FY20 is expected to be weak on all fronts with little visibility of good results in the next two quarters. Domestic sales in April were nil for most OEM's
Supply-side challenges may keep propping up in the upcoming days as parts of the country go in and out of restrictions depending on COVID cases
We expect automotive industry to underperform as COVID 19 will keep demand at bay for discretionary spends in the near to medium term