Delhi Capitals IPL 2020 Schedule
September 9, 2020
Delhi Capitals IPL 2020 Schedule released on Sunday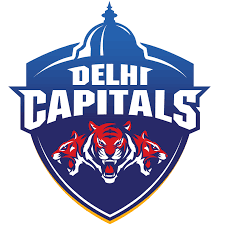 Delhi Capitals IPL 2020 Schedule:- Delhi Capitals is the young and energetic team in this IPL. In the last IPL, they already show there potential and ability.
Delhi Capitals play this title again with the same captain named Shreyas Iyer. The tournament will starts on 20th September for Delhi Capitals when they played there first match with Kings Xi Punjab.
After the first match, they will get 5 days to break for the second match with Chennai Super Kings.
Here is the full list of the Delhi Capitals IPL 2020 group stage matches.
1. September 20 – 7:30 Pm, Dubai, Delhi Capitals Vs Kings Xi Punjab
2. September 25 — 7:30 Pm, Dubai, Chennai Super Kings Vs Delhi Capitals
3. September 29 –7:30 Pm, Abu Dhabi, Delhi Capitals Vs Sunrisers Hyderabad
4. October 3 –7:30 Pm, Sharjah, Delhi Capitals Vs Kolkata Knight Riders
5. October 5 –7:30 Pm, Dubai, Royal Challengers Bangalore Vs Delhi Capitals
6. October 9 –7:30 Pm, Sharjah, Rajasthan Royals Vs Delhi Capitals
7. October 11 –7:30 Pm, Abu Dhabi, Mumbai Indians Vs Delhi Capitals
8. October 14 –7:30 Pm, Dubai, Delhi Capitals Vs Rajasthan Royals
9. October 17 –7:30 Pm, Sharjah, Delhi Capitals Vs Chennai Super Kings
10. October 20 –7:30 Pm, Dubai, Kings Xi Punjab Vs Delhi Capitals
11. October 24 –3:30 Pm, Abu Dhabi, Kolkata Knight Riders Vs Delhi Capitals
12. October 27 –7:30 Pm, Dubai, Sunrisers Hyderabad Vs Delhi Capitals
13. October 31 –3:30 Pm, Dubai, Delhi Capitals Vs Mumbai Indians
14. November 2 –7:30 Pm, Abu Dhabi, Delhi Capitals Royal Vs Challengers Bangalore