Coronavirus in India: Diwali in April-Candles, diyas lit in India on PM Modi's Call in Coronavirus fear in India .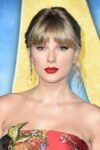 A majority of people in India lit diyas, candles on Prime Minister Narendra Modi's appeal at 9 PM on Sunday.
Indian's celebrate Diwali in April on PM Modi appeal. They lit diyas, candles and switch off his home lights at 9 PM on Sunday,05th April.
People were seen lighting diyas and candles at their doorsteps and balconies after switching off the lights.
In all states, Indians celebrate dewali. They lighting diyas and candles and some people were also burst Firecrackers and some were heard raising slogans in enthusiasm. Some people also recited Mahamrityunjaya Mantra, a verse from the Rigveda chanted for one's rejuvenation, while lighting diyas.
The siren by the authorities was also played at 9.09 pm marking the end of the nine-minute period.
PM Modi also lights a lamp from his residence at 9PM on sunday.
In MUMBAI – Millions of Indians switched off their lights and came out onto their balconies and doorsteps with lamps, candles and flashlights on Sunday, responding to Prime Minister Narendra Modi's call to "challenge the darkness" of the coronavirus crisis.
In some big cities like Mumbai and New Delhi, residents of some housing associations stood in balconies and sang patriotic songs.
India has recorded 3,577 cases of the illness, with a death toll of 83. Authorities worry that the healthcare system would be overwhelmed if the disease took deep hold in the country of more than 1.3 billion.
Many of Modi's supporters praised the "show of lights" by sharing pictures on Twitter of their neighbourhoods and saying it felt like Diwali – the annual Hindu festival of lights.
But the prime minister's call also drew criticism from people who called for steps to help millions of daily wage earners squeezed out of a living amid the lockdown, which was imposed nationwide on March 25.
PM Modi had on Friday urged people across the country to switch off the lights at their homes and light up lamps, candles or mobile phone torches for nine minutes at 9 pm to display the country's "collective resolve" to defeat the coronavirus pandemic.
These things are shows that every Indian is following PM Modi. They support his PM, they trust on his PM. They know our PM is working for our benefits.