Bhuj – The Pride of India Trailer Release
July 8, 2021
Bhuj – The Pride of India Trailer Release, Ajay Devgn, Sanjay Dutt, Sonakshi Sinha, Nora Fatehi play all the important and main Roles in this movie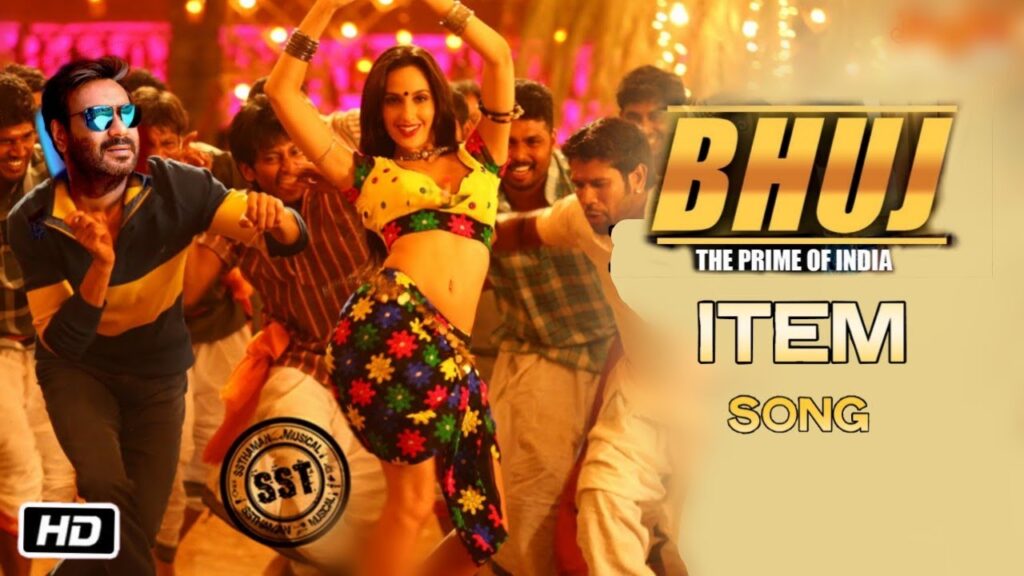 Bhuj – The Pride of India Trailer Released. You can see Ajay Devgn, Sanjay Dutt, Sonakshi Sinha, Nora Fatehi in all lead roles. Bhuj the pride of India is a story about 300 Gujarati women who helped the Indian Airforce during Bangladesh and Pakistan Wars.
The Pride of India is directed by Abhishek Dudhaiya. Produced by Bhushan Kumar, Ginny Khanuja, Krishan Kumar, Kumar Mangat Pathak, Bunny Sanghavi, Vajir Singh, and Abhishek Dudhaiya
You can watch this movie on imdb.com. This movie also streaming from Aug 13th on DisneyPlus Hotstar. All set for the movie release on August,13. Producer release this movie just before Independence day of India.
The entire cast of the film is seen in this motion poster. Seeing this, the curiosity of the people has increased even more. Along with this, some special information related to the story of the film has also been given in this motion poster.
Ajay Devgan is playing the lead role in Bhuj, along with Sanjay Dutt, Sonakshi Sinha, and Nora Fatehi, many other actors will be seen playing strong roles.
The film is based on true incident,
This film is based on the true incident of 1971 when Pakistan attacked India's airbase and India's brave Air Force officer not only saved the airbase with his courage and courage but with the help of the nearby villagers, the new airstrip also Was prepared overnight.
The name of that officer was Vijay Karnik and Ajay Devgan is playing the same role in the film.
Star Cast of the Bhuj: The Pride of India
Ajay Devgn as Squadron Leader Vijay Kumar Karnik
Sanjay Dutt as Indian Army Scout Ranchordas Pagi
Sonakshi Sinha as Sunderben Jetha Madharparya
Nora Fatehi as Spy Heena Rehman
Sharad Kelkar as Military Officer Ram Karan "RK" Nair
Ammy Virk as Flight Officer Vikram Singh Baj Jethaaz
Pranitha Subhash
Ihana Dhillon
Mahesh Shetty as Vijay's brother
Jay Patel
For more updated movies trailers visit here, https://news-fair.com/category/india/entertainment/movies/
Tags:
bhuj
,
bhuj movie ajay devgan
,
bhuj movie cast
,
bhuj movie download
,
bhuj movie online
,
bhuj movie poster
,
bhuj movie release date
,
bhuj movie release date 2021
,
bhuj movie story
,
bhuj movie trailer
,
bhuj release date
,
bhuj the pride of india
,
bhuj the pride of india First Look
,
bhuj the pride of india Motion Poster
,
bhuj the pride of india Poster
,
nora fatehi new song
,
Sanjay Dutt
,
Sonakshi Sinha Post navigation Unemployed dentists hold unique protest; sell vegetable
About The Author
News Fair